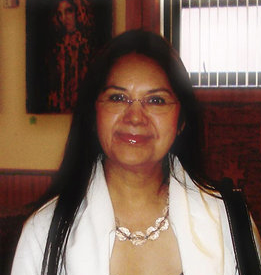 Glafira Rosales, the Long Island-based art dealer who has been under investigation for allegedly selling counterfeit artworks by 20th-century masters including Pollock, de Kooning and Rothko through the now-defunct Knoedler & Company and other galleries, was arrested today and charged with filing false tax returns for the years 2006 through 2008 and deliberately failing to disclose an offshore bank account from 2007 through 2011, allegedly hiding $12.5 million she received from sales, according to Preet Bharara, the United States Attorney for the Southern District of New York, and officials from the IRS and FBI.
"As alleged, Glafira Rosales gave new meaning to the phrase 'artful dodger' by avoiding taxes on millions of dollars in income from dealing in fake artworks for fake clients," stated Mr. Bharaha in the announcement.
According to an article in Vanity Fair, Ms. Rosales, 56, sold around 20 paintings to the once-venerable Knoedler, which closed abruptly in late 2011 after a client threatened to sue when forensic tests suggested that a Pollock painting he purchased for $17 million was fake.
Ms. Rosales faces a maximum sentence of three years in prison and a fine of $100,000 for each of the three false-tax-return charges and a maximum sentence of five years in prison and a fine of $250,000 for each of the five charges that she failed to disclose offshore bank accounts.