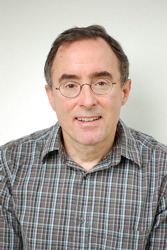 Does The New Republic editor at large Michael Kinsley think he invented the idea of gay marriage? It sure sounds like it. Mr. Kinsley published an article in last week's issue of TNR in which he explains that it's okay for people to be uncomfortable with gay marriage, since it's only been around for a couple decades. And he should know, he wrote, since he introduced the world to the idea of gay marriage back in 1989.
"The first known mention of gay marriage is an article ("Here Comes the Groom" by Andrew Sullivan) commissioned by me and published in this magazine in 1989. And I would bet that there is no one born before 1989, gay or straight, who didn't, when he or she first heard the idea, go, whaaa?"
But of course, both the the term "gay marriage" and the idea of two gay people getting married existed long before 1989. A quick Google search shows numerous books published in the '70s and '80s that discuss "gay marriage."
And while Mr. Sullivan's article was an important milestone in the mainstreaming of the gay marriage movement, TNR was not the first publication to write about gay marriage. In the '70s, the Boston Globe wrote about a priest fired for performing a gay marriage and The Washington Post covered the legislative fight over banning gay marriage in Washington, D.C. In 1984—five years before Mr. Kinsley invented the idea of gay marriage for a TNR cover story—The New York Times even ran a Style section trend piece on gay marriages.
In his telling, the idea of gay marriage didn't exist before 1989—even among gay people—so it's only natural that people are still adjusting to it. The truth is that communities of straight and gay people were wrestling with the idea of gay marriage since long before Mr. Kinsley discovered it in 1989.
While it would be nice to be able to take credit for the increasingly popular movement toward marriage equality, Mr. Kinsley can't.