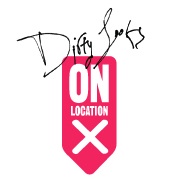 Last July, Dirty Looks, a roving screening series of new and old LGBT films and videos, organized a festival called "Dirty Looks: On Location" at a variety of venues throughout the city with current or former connections to queer communities. There was one screening each night of the month at places like Participant Inc.—a former S&M club—and Westway, a former strip club and home to the weekly WestGay party. Lots of great stuff, in other words.
Now the group has announced that it will reprise "Dirty Looks: On Location" in July. The exact lineup of films and venues is not yet finalized, but things kick off on July 1—just as the New York art scene gets sleepy—at The Spectrum in Bushwick with videos and a performance by Narcissister.
The curators assembling events are Sam Ashby, Claire Barliant, Brian Droitcour, Scott Ewalt, Alex Fialho, R. E. H. Gordon, David Everitt Howe, Clara Lopez, Tiffany Malakooti, Karl McCool, Konstantinos Menelaou and Bradford Nordeen.
Director Mitch Moore is also shooting a series of short films about venues featured in "Dirty Looks: On Location" in the run-up to July. His take on The Spectrum is below: