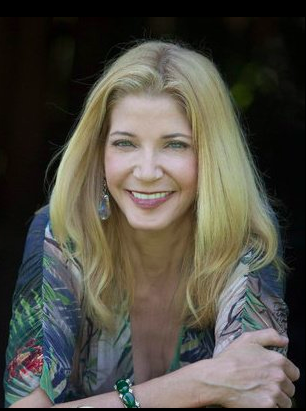 Guccifer strikes again! And from the latest target, we're starting to suspect the mysterious, celeb-targeting hacker is actually a frustrated 20-something gossip blogger. Gawker reports that Sex and the City scribe Candace Bushnell got it this time, and the opening pages of her new book are now available on Google Drive for all the world to see.
This is exactly the kind of thing that would have happened to poor Carrie.
Gawker reports:
"At 2:12 p.m. yesterday, Bushnell's official Twitter account tweeted out a link: "Here you can read my last book 'killing monica' first 50 pages; enjoy as long as you can!" (All sic.) The tweet linked to a Google Drive filled with screenshots from an email Bushnell had sent her publisher, containing the first 38,000 words of her new book, Killing Monica, as well as a handful of (boring) personal photos and emails."
Also included: an email in which a frantic Ms. Bushnell and her editor try to figure out how to get the tweet off Twitter. (Looks like they succeeded at last, because it's now gone.)
It's not clear how Guccifer got in, but it's worth nothing that it looks like Ms. Bushnell has, of all things, an Earthlink email address. When will the publishing industry force all their authors onto Gmail and set them up with two-factor authentication, already? Then again, having just your novel's first 50 pages leaked isn't exactly Armageddon–more like a little advance publicity.
For Guccifer's next act, we'd put in a request for a sneak peak at the next chapter in George R.R. Martin's Song of Ice and Fire, except he won't sit down and finish the goddamn thing.