Six months ago, Superstorm Sandy left Coney Island's annual Mermaid Parade high and dry. Now, parade participants are hoping their new Kickstarter campaign will help them get back on their flippers.When Sandy struck Coney Island last October, it completely flooded the Mermaid Parade's headquarters on Surf Avenue. With thousands of dollars of damage still in need of repair, the parade's organizers realized they wouldn't be able to finance this year's parade on their own.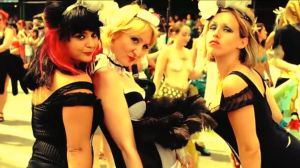 "Let's face it: we've had some hard times," says parade founder Dick Zigun, in a video on the Kickstarter page. In the video, Mr. Zigun is standing in the damaged headquarters. "Where I'm standing was up to here in floodwater—our headquarters was totally destroyed…We're still recovering hundreds of thousands of dollars in damage, and it's just beyond us. We can't pull it all off this year." The parade costs around $190,000.
The Kickstarter campaign—titled "Save the Coney Island Mermaid from Extinction!"—aims to raise $100,000 in the next 25 days. Already, the campaign is making some serious waves. Launched just two days ago, the parade has already raised upwards of $34,500 dollars from over 750 donors.
"I'm freaking flabbergasted," Mr. Zigun told the Daily News after the campaign raised $27,000 in a single day. "Would I bet money that there will be a Mermaid Parade? Send a bookie my way."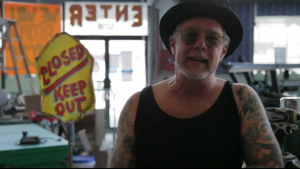 "Please don't let the Mermaid parade flounder in a sea of apathy!" wrote one impassioned commenter on the Kickstarter page. "Courage, Mer-folks! We WILL prevail," wrote another.
The Mermaid Parade has been an annual Coney Island tradition since its inception in 1983. Every year, over a thousand elaborately costumed participants make their way down Mermaid Avenue, Surf Avenue, and Neptune Avenue in celebration of "Coney Island pride," according to the campaign.
We're crossing our fins in hopes that the Mermaid Parade's campaign will continue to go swimmingly!
[protected-iframe id="e456c5fd2292d01d532aaa332a68e7ea-35584880-41847290″ info="http://www.kickstarter.com/projects/377116752/save-the-coney-island-mermaid-from-extinction/widget/video.html" width="600″ height="360″ frameborder="0″]