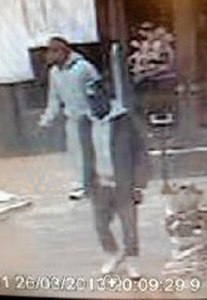 Urban Outfitters has been caught with its pants down—and out.
Police are still searching for a group of five men that made away with 20 pairs of pants in mid-March.
The store, in the trendy Cobble Hill neighborhood of the borough, refused to comment on the robbery, but it is believed that the thieves entered the store one at a time on the evening of March 26.
Police told the Brooklyn Paper that two of the culprits distracted a clerk while the other three ran off with the jeans, some of which retail for up to $300.
It is unclear whether the jeans were from the men's or women's department. (But who can really tell skinny jeans apart?)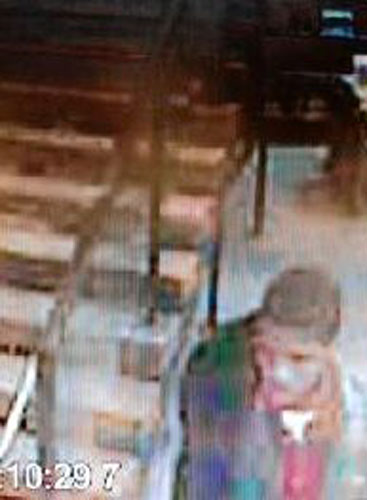 Four of the men are said to have been between the ages of 25 and 35.
The NYPD have confirmed that there have been no extra leads regarding the case since releasing the pixelated photos.
This may have something to do with the frosty local reception concerning the theft.
"Oh boy, 20 pairs of skinny jeans that will never have the chance to have PBR spilled on them or have the crotch worn out by the seat on a Schwinn," one commenter wrote on the Brooklyn Paper.