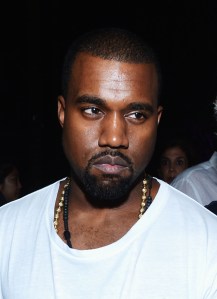 There's a new trend taking off in Williamsburg, but this one's a little more commercial than its residents would probably like.
Over the space of two days in the past week, both Kanye West and James Franco have taken over walls in the hip neighborhood across the water, joining a fast growing fashion for P.R. stunts in the area.
James Franco graced the corner of Grand and Bedford this weekend to paint a giant quirky advert for his latest film, the apocalyptic bro-comedy This Is The End, according to FreeWilliamsburg.com.
He was joined by Williamsburg's Sky High painters, passing the work off as a "mural."
Meanwhile over at North 7th and Bedford, a ghostly Kanye appeared on the side of the Wythe hotel in order to promote his latest track "New slaves," as part of a world-wide projection.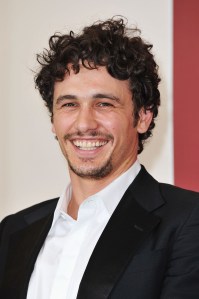 The bizarre video features a glistening West aggressively ranting about the evils of capitalism, which is a bit rich for a man who likes to tweet about how hard it is to"Sal" Photocall – 68th Venice Film Festival get the right kind of Persian rug.
The up-and-coming area has been the target of many high profile P.R. stunts in recent times, including Williamsburg branded cigarettes and even a line of GAP Jeans.
With more celebrities rumored to be moving to the area, including Lena Dunham, it seems that this trend is one that might keep growing.
See the videos below.
[youtube http://www.youtube.com/watch?v=rQNCuEYv6hY]
[youtube http://www.youtube.com/watch?v=rQNCuEYv6hY]