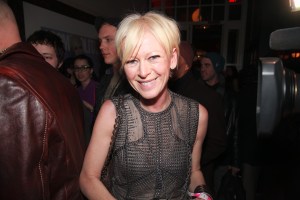 Cosmopolitan editor in chief Joanna Coles explains her vision for the magazine in an interview that will air tonight on NBC's Rock Center.
"Every month I want Cosmo to feel like this intoxicating cocktail," Ms. Coles says. "You know, career, fashion beauty, sex, love, family, friends–all the drama that is a modern women's life, encapsulated in one place."
"Which sounds a lot like a description of Coles herself," NBC's Harry Smith says in a voiceover. We aren't sure if  Mr. Smith is likening Ms. Coles to a drink or whether he means that she is the encapsulation of a modern women. Perhaps it will become clear in the full segment.
Until then, here is a preview:
[protected-iframe id="12d6a76b8edaff4bd905b723481af3e1-35584880-39856794″ info="http://www.msnbc.msn.com/id/32545640″ width="420″ height="245″]
Visit NBCNews.com for breaking news, world news, and news about the economy