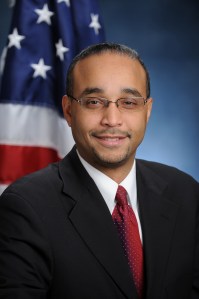 State Senator José Peralta will end his campaign for Queens borough president and endorse former Councilwoman Melinda Katz, a source close to the Peralta campaign told Politicker Friday.
"Senator Peralta made an important contribution to the race for borough president as a tireless advocate for immigrant communities and local economic development and job growth," said Rep. Joe Crowley, the chair of the Queens Democratic Party, in a statement. "Fortunately, he will continue fighting the good fight in the state Senate and wherever else his insight and determination are needed.  I look forward to continuing to work with him on legislation and projects to help make our communities stronger."
Mr. Peralta was once considered a front-runner for the endorsement of the Queens Democratic Party, but lost out–along with several other candidates–to Ms. Katz, a formidable fundraiser. While he represents sizable Latino communities in central and western Queens, Mr. Peralta's chances of receiving the crucial county backing likely took a hit when it was revealed that Mr. Peralta was among those wiretapped by former State Sen. Shirley Huntley, who has been sentenced  to a year in prison on embezzlement charges. Mr. Peralta has not been accused of any wrongdoing.
"What hurt the most here for the campaign was county going with Melinda," said a source close to Mr. Peralta. "Jose stood the most to gain from the county endorsement and the most to lose from not getting it."
Since then, sources said, county leaders have been pressing Mr. Peralta to drop out of the race.
But while Mr. Peralta is ending his bid, another candidate, Councilman Leroy Comrie, has decided to dig in his feet.
Mr. Comrie announced today that is planning to challenge Ms. Katz and run for borough president, despite indicating days ago that he was considering dropping out of the race. Mr. Comrie, who has struggled to raise money for his campaign, had also been seen as a front-runner for the county endorsement, and the decision to pass him over for Ms. Katz left the black political establishment of southeast Queens, where Mr. Comrie is a legislator, reeling.
Mr. Comrie will officially kick off his campaign Monday. Councilman Peter Vallone Jr. and State Sen. Tony Avella are also running in the Democratic primary.