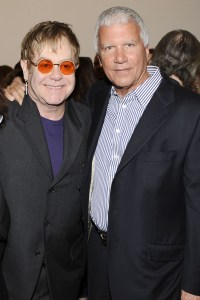 Just in case anyone was worried that Larry Gagosian is slowing down, he announced today that he will open a third gallery in London. Carol Vogel of The New York Times has the story in her Inside Art column.
The new 22,000-square-foot space is in the capital city's Mayfair District, where rivals David Zwirner, Michael Werner and Pace have opened galleries recently. It sports 15 foot ceilings.
For the record, this brings Mr. Gagosian's gallery total to a baker's dozen. He also has three galleries in New York, plus two in Paris, and one each in Rome, Athens, Geneva, Hong Kong and Beverly Hills.
Here's hoping this doesn't distract from the dealer's hotly anticipated plans to open a restaurant serving waffles and chili on the ground floor of his 980 Madison headquarters.