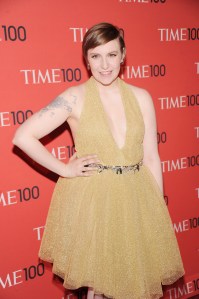 As Katy Perry and John Mayer touchingly reunited this Memorial Day (and thank goodness!), Lena Dunham drew conservative ire for the zillionth time with a dynamic duo of pee-related tweets. Her punishment was swift and severe.
Enraged conservative writer Noel Sheppard blasted Ms. Dunham's tweet as a searing indictment of "liberal disdain for America's most-revered national holidays." Because when one liberal tweets about peeing on Memorial Day, it's like all liberals are tweeting about peeing on Memorial Day.
Conservative blogger Michelle Malkin quickly aired her disgust as well, calling Dunham a "rude, classless ingrate."
Ms. Dunham's offending Tweet?
This was in fact Ms. Dunham's second pee-Tweet of the day, following a deep meditation on the sweet release of death.
But Ms. Dunham wasn't the only one celebrating Memorial Day in her own, er, special way. Here's how other celebs spent the holiday:
Rapper Snoop Dogg–sorry, Snoop Lion–did what he did best.
Amanda Bynes, meanwhile, kept her eyes on the prize by addressing her recent NYPD "bong bust" and announcing her candidacy as the nation's hottest new singer-slash-rapper: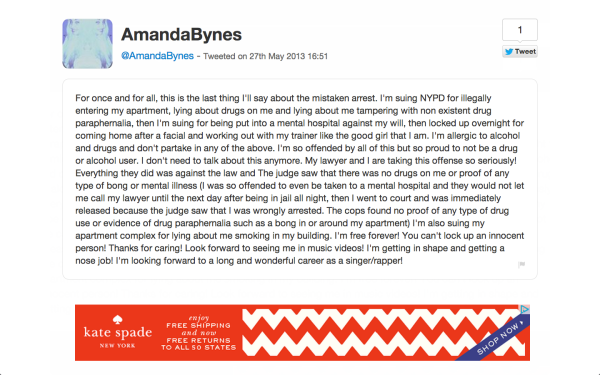 And Hulk Hogan shared a gag-inducing photo of his shredded hands following a radiator explosion on his motorcycle:
Why does Lena Dunham's apparently erratic bladder function warrant such unmitigated disgust, while Hulk Hogan's bloody meat-paws go unpunished?
Conservative pundits, please Tweet accordingly.