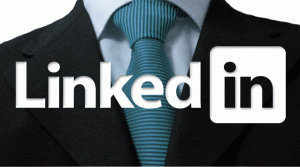 LinkedIn, the world's largest professional network, has decided to ban prostitution, the world's oldest profession. In an update to its privacy policy and user agreement, spotted by ReadWriteWeb, LinkedIn specifically calls out sex workers and asks them to please stop advertising their wares on the site.
When you use LinkedIn, you must agree not to:
i. Even if it is legal where you are located, create profiles or provide content that promotes escort services or prostitution.
As RWW notes, you can even endorse people for prostitution as a skill. It's grouped in with other various illegal activities, like extortion, manslaughter and drug trafficking, which generally point to people who work at nonprofits related to those areas, and not those who have committed them. (That's what MySpace is for.)
It's unsurprising that LinkedIn would seek to outlaw those who offer illegal services from using its platform–when was the last time you saw "Drug Dealer" listed as someone's profession on the site? Plus, LinkedIn needs to avoid becoming the reincarnation of sleazy backpages if it wants to keep that stock up. But some countries–and even some U.S. states, like Nevada–have legalized prostitution.
Guess sex workers will be forced to stick to Craigslist to boast their services.