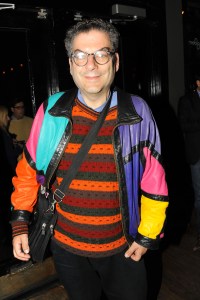 We knew this day would come. The Village Voice has made good on its threats and fired three longtime writers: nightlife columnist Michael Musto, theater critic Michael Feingold and food critic Robert Sietsema. Last week, which was particularly devastating for New York media, two top Village Voice editors–Will Bourne and Jessica Lustig–resigned rather than lay off five writers, as management had instructed. 
Unfortunately, it seems that those resignations were in vain.
We hear that the three beloved writers, who represented the last gasp of what was once a downtown institution, are being unceremoniously shown the door. According to a tipster, management is trying to let go of Mr. Sietsema, Mr. Feingold and Mr. Musto (who has been at the Voice for 30 years) without any severance package.
As Mr. Musto told Gawker, who first reported the layoffs: "So many people have come out to offer their love (and opportunities). I'll update you on all my new beginnings. My brand will be feistier than ever."