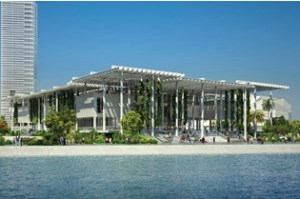 The Miami Herald reports that the Pérez Art Museum, set to open in Miami this fall, has just received an anonymous $15 million donation that places the museum 85 percent of the way to raising the $220 million it had allocated for construction, according to the museum.
The gift takes the form of $12 million in cash and $3 million in art. "I can say almost nothing about it except that I'm thrilled," the museum's director, Thom Collins, told The Herald.
Read more here. Thanks to Artforum for pointing us to the story.