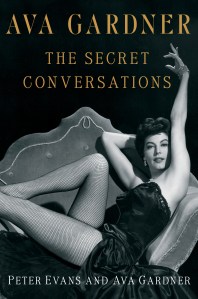 IT'S NEVER TOO EARLY to start thinking about summer—and how you might spend your leisure time in that season of possibility. There are getaways to plan, gardens to plot, lighter clothes to purchase. But for whiling away the summer hours, whether on the beach, at poolside or on a park bench, nothing beats the pleasure of a good book. The one downside—sifting through the new releases to find something you like—can be a chore, which is why we've gone ahead and done that work for you.
Here's a carefully selected smattering of forthcoming titles we think you'll enjoy. There are the juicy confessions of Ava Gardner, a literary werewolf novel and a long-awaited family epic from Afghan writer Khaled Hosseini. And for those who want to get a jump on their summer reading, some of these are just out in stores or downloadable to an iPad or Kindle near you.
FORTY-ONE FALSE STARTS: ESSAYS ON ARTISTS AND WRITERS
By Janet Malcolm
(Out now)
Janet Malcolm, the author of the seminal book of nonfiction The Journalist and the Murderer, among other serious studies, is a keen observer of … well, pretty much everything. In this collection of meditations culled primarily from The New Yorker and The New York Review of Books, Ms. Malcolm's omnivorous mind is on full display as she investigates the cultural significance of figures like J.D. Salinger, Edith Wharton, Thomas Struth and David Salle, the experimental profile of whom gives the book its title.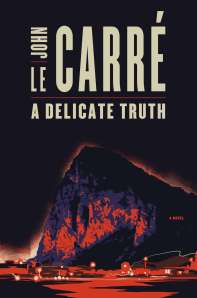 A DELICATE TRUTH
By John le Carré
(Out now)
A Delicate Truth, about a mysterious counterterror operation on Gibraltar, is the 23rd novel by the great British spy writer John le Carré, whose books have experienced an upsurge in popularity of late. Even if spy novels aren't your thing, you might still enjoy it. As the editor Robert Gottlieb recently said of Mr. le Carré in The New York Times Magazine, "He's a brilliant writer for whom spies are merely subject matter."
RED MOON
By Benjamin Percy
(Out now)
What's that, you say? A werewolf novel? Well, yes, but don't mistake this book for anything less than a great literary achievement; Red Moon is, in all likelihood, the most well-written werewolf novel you will come across. It's the fourth book from Benjamin Percy, a two-time winner of the Pushcart Prize whose previous works include a novel, The Wildling, and the short story collections Refresh, Refresh and The Language of Elk.
THE OTHER TYPIST
By Suzanne Rindell
(Out now)
The Other Typist—the first novel by Suzanne Rindell, a doctoral student in American modernist literature at Rice University—is set in Jazz Age Manhattan and told from the point of view of Rose Baker, who works as a reserved and self-regulated typist for a New York City Police Department precinct. "Mine is a silent job," Rose tells us on the book's first page. Eventually, though, the raucous spirit of the times catches up with her.
AND THE MOUNTAINS ECHOED
By Khaled Hosseini
(Out May 21)
With the highly anticipated publication of And the Mountains Echoed, Khaled Hosseini, the Afghan-born author of The Kite Runner and A Thousand Splendid Suns, offers his first novel in five years—a big, sprawling, multi-generational saga that jumps from Europe to America to Pakistan to Afghanistan.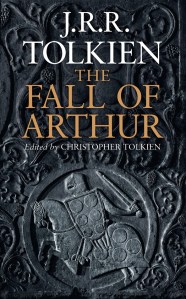 THE FALL OF ARTHUR
By J.R.R. Tolkien
(Out May 23)
J.R.R. Tolkien died in 1973, but his unpublished works are still finding their way to the public. The Fall of Arthur is Mr. Tolkien's take, in narrative verse, on King Arthur's final days. Mr. Tolkien never finished the book, edited by his son, Christopher Tolkien, though the terrain he explores promises to be just as fantastical as Middle Earth, the world inhabited by the characters in his The Lord of the Rings trilogy and other works.
ITALIAN WAYS: ON AND OFF THE RAILS FROM MILAN TO PALERMO
By Tim Parks
(Out June 10)
If you can't go on vacation this summer, let Tim Parks be your virtual guide—or, shall we say, conductor. In this charming book of social inquiry, Mr. Parks, the British expat who has lived in Italy for more than 30 years and is a keen observer of Italian culture, takes to the rails to examine, as he simply puts it, "the Italian way of doing things," which is his perennial fixation.
AVA GARDNER: THE SECRET CONVERSATIONS
By Peter Evans and Ava Gardner
(Out July 2)
The actress Ava Gardner was apparently so uncomfortable with the information she revealed in Ava Gardner: The Secret Conversations—co-authored with Peter Evans—that she embargoed its release until after her death. In this steamy memoir, we are treated to a slew of juicy details, especially as they relate to Ms. Gardner's three ex-husbands: Mickey Rooney, Artie Shaw and Frank Sinatra—about whom she is more than willing to dish the dirt post-mortem.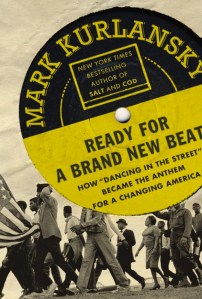 READY FOR A BRAND NEW BEAT: HOW 'DANCING IN THE STREET' BECAME THE ANTHEM FOR A CHANGING AMERICA
By Mark Kurlansky
(Out July 11)
The subjects of Mark Kurlansky's books—salt, cod and oysters, to name three—are merely vessels through which he advances big and thought-provoking ideas about history and society and the way the world is shaped. In his new book of pop history, Mr. Kurlansky turns his attention to "Dancing in the Street," the Motown hit first recorded by Martha and the Vandellas that was catapulted into the countercultural cataclysm of mid-1960s America.
LOVE, DISHONOR, MARRY, DIE, CHERISH, PERISH
By David Rakoff
(Out July 16)
David Rakoff died last summer at the age of 47, but he left behind an unpublished novel in verse that took him 10 years to complete and reads like the delightful deadline poetry of Calvin Trillin. Mr. Rakoff was best known for his sad, funny and poignant personal essays, so this work—bits of which he previewed on This American Life, to which he contributed regularly—feels like a departure. But it is, in the end, of a piece with the late author's whimsical approach.
THE COMPLETE SHORT STORIES OF JAMES PURDY

With an introduction by John Waters
(Out July 22)
The first complete assemblage of James Purdy's short stories, this fat collection features work previously unpublished by the late, great and long-underrated American writer. "James is not for everyone," the director John Waters concedes in the introduction, but for those who like "funny feel-bad books, he's been dead center in the black little hearts of provocateur-hungry readers like myself right from the beginning."
VERY RECENT HISTORY: AN ENTIRELY FACTUAL ACCOUNT OF A YEAR (C. AD 2009) IN A LARGE CITY
By Choire Sicha
(Out August 6)
The title sums it up pretty well. In this book of nonfiction, told in a novelistic way, the inimitable Choire Sicha, a co-founder of The Awl and a former editor of Gawker, details one year in the life of a character named John, a young newspaper reporter in recession-addled New York. If there is a Lost Generation of the 21st century, Mr. Sicha captures it here.