Morning News Digest: Tuesday, May 14, 2013
By Matthew Arco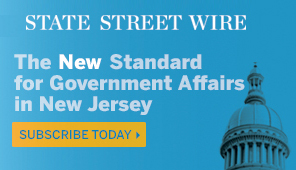 Today is Election Day
JERSEY CITY – Welcome to Election Day.
Voters head to the polls today to determine the mayor of Jersey City, New Jersey's second largest city, and other key municipalities. (Pizarro/PolitickerNJ)
http://www.politickernj.com/65519/today-election-day
The Jersey City mayor's race
JERSEY CITY – Downtown City Councilman Steve Fulop's allies say the biggest local change elections have all come 32 years apart.
Boss Hague ruled for 32 years, from 1917 until 1949, when John Kenny crushed the machine. Thirty-two years later a young maverick named Jerry McCann beat boss Walter Shields and started a new era of the HCDO. (Pizarro/PolitickerNJ)
http://www.politickernj.com/65499/jersey-city-mayors-race-one-day-away
Christie files nominations
Governor Chris Christie today filed the following nominations with the State Senate. The Governor's nominations are subject to the advice and consent of the State Senate. (Isherwood/PolitickerNJ)
http://www.politickernj.com/65512/christie-files-nominations
Trades endorsements not translating into campaign money for Christie
While Gov. Chris Christie has already racked up four state trade union endorsements and one from a local, the support from organized labor has so far not translated into campaign donations.
To date, only the Laboreres Union, which was the first out of the gate to endorse the governor has come through with donations, contributing about $15,000 total. (Isherwood/PolitickerNJ)
http://www.politickernj.com/65507/trades-endorsements-not-translating-campaign-money-christie
Permit ID card bill held by Senate
TRENTON – A gun bill that was originally slated for a vote Monday was held during to "a drafting error," according to Senate Democrats.
Senate President Steve Sweeney's bill, S2723, was held from a vote after a paragraph was omitted in the final bill, Sweeney told reporters just prior to the Senate voting to amend the proposal. Shortly after the session concluded, Sweeney spokesman Chris Donnelly issued a statement calling the error "disappointing." (Arco/PolitickerNJ)
http://www.politickernj.com/65506/permit-id-card-bill-held-senate
In Jersey City, Sires goes in hard with Healy
U.S. Rep. Albio Sires (D-8) donated $23,400 to Mayor Jerry Healy's team in the closing days of the Jersey City mayor's race, according to the state Election Law Enforcement Commission (ELEC).
The state's only Hispanic congresman, Sires this afternoon campaigned with the mayor in the Heights section of Jersey City. (Pizarro/PolitickerNJ)
http://www.politickernj.com/65504/jersey-city-sires-goes-hard-healy
Obe goes for Romney comparison in challenge of LD 20
The campaign of Donna Obe is going for the Mitt Romney comparison as it attempts to unseat veteran state Sen. Ray Lesniak (D-20).
"Ray Lesniak is part of the 1%, just like Mitt Romney," reads the latest slap at Lesniak in a paper distributed by Obe's supporters. (Pizarro/PolitickerNJ)
http://www.politickernj.com/65502/obe-goes-romney-comparison-challenge-ld-20
Judge tosses Healy lawsuit
A judge has denied an injunction and dismissed the complaint filed by the campaign of Jersey City Mayor Jerry Healy claiming that an outside group was colluding with Healy's opponent in the race for mayor of the state's second largest city.
Healy had alleged that Better Education for New Jersey Kids was acting in concert with the campaign of challenger Steve Fulop, which is against state laws governing campaign finance. (Isherwood/PolitickerNJ)
http://www.politickernj.com/65491/judge-tosses-healy-lawsuit
A growing gulf for money as Christie outpaces Buono
Governor Christie is chartering private planes to travel the country raising money. Democratic challenger Barbara Buono takes Amtrak.
Christie is a national celebrity, raking in $6 million from donors in Palm Beach and in the Silicon Valley home of billionaire Facebook co-founder Mark Zuckerberg. (Hayes & Stile/The Record)
http://www.northjersey.com/news/A_growing_gulf_for_money_as_Christie_outpaces_Buono.html
Military veterans protest Christie's proposed changes to N.J. civil service system
With only four days left to file a formal protest, military veterans became the latest group to publicly speak out against the Christie administration's proposed changes to the New Jersey civil service system.
About a dozen veterans joined the more than 100 protestors who packed the Assembly State Government Committee's public hearing in Trenton today, saying they fear the proposal will make it harder for those who served in the military to land public jobs. (Johnson/Star-Ledger)
http://www.nj.com/politics/index.ssf/2013/05/veterans_cwa_continues_protest.html#incart_river
Task force may look at full-day kindergarten in all districts
A proposal to explore the idea of bringing full-day kindergarten to schools statewide advanced in a state Assembly committee Monday.
While most of New Jersey's elementary school districts offer full-day kindergarten, at least 114 districts still offer half-day only, according to the state Department of Education. The Assembly Education Committee approved a bill that would create a task force to explore full-day options. (Rundquist/Star-Ledger)
http://www.nj.com/news/index.ssf/2013/05/ta.html#incart_river
N.J. Assembly panel advances bill to require residents be told of sewage overflows
A state Assembly panel today advanced a bill that would require that residents be told when and where outdated sewer systems overflow and spill a dangerous brew into New Jersey's waterways, a regular occurrence after most rain storms.
Under the bill (A2852), approved 4-1 by the Assembly Environment and Solid Waste Committee, municipalities would have to report sewage spills to the state Department of Environmental Protection almost immediately. State officials would then be required to alert residents online through the department's website, public officials in affected areas and those who have signed up for e-mail notifications. (Baxter/Star-Ledger)
http://www.nj.com/politics/index.ssf/2013/05/nj_assembly_panel_advances_bil.html#incart_river
The Shore gets ready for Prince Harry
SEASIDE HEIGHTS – Prince Harry, as it turns out, will be among the final tourists to take in the sobering sight of the Jet Star roller coaster in the Atlantic Ocean that has defined Hurricane Sandy on the Jersey Shore.
Casino Pier confirmed Monday that its iconic roller coaster – partly submerged in the ocean just offshore and flying an American flag put there by a rogue climber – will be dismantled starting Tuesday afternoon, just hours after Prince Harry's visit. (Rosenberg/Inquirer)
http://www.philly.com/philly/news/new_jersey/20130514_The_Shore_gets_ready_for_Prince_Harry.html
Booker, Buono seek tougher gun laws
The mayor of New Jersey's largest city is joining the Democratic candidate for governor to call for new laws to reduce gun violence.
Newark Mayor Cory Booker and Sen. Barbara Buono will speak Monday in Newark, hours before the state Senate considers several bills to improve gun safety. (AP)
http://www.app.com/viewart/20130513/NJNEWS10/305130027/Booker-Buono-seek-tougher-gun-laws
From the Back Room
Christie admin. legal foe nominated to Rutgers board
Attorney William Tambussi, who has argued on behalf of state Democrats in several legal cases against Republicans and the Christie administration was nominated by the governor today to the Rutgers Board of Governors.
Tambussi, an ally of South Jersey power broker George Norcross and Senate President Steve Sweeney, was the lead attorney last year arguing the case against Lt. Gov. Kim Guadagno's extension of vote by mail deadlines in the wake of Super Storm Sandy. Tambussi argued that the decision was unconstitutional. (Isherwood/PolitickerNJ)
http://www.politickernj.com/back_room/christie-legal-foe-nominated-rutgers-board
Union official gets six months on embezzlement charges
The president of Local 148 of the Production Workers Union was sentenced today to six months in prison for conspiring with the secretary-treasurer/recording secretary to steal money from the union by taking unauthorized salary increases and bonuses, U.S. Attorney Paul J. Fishman announced. (PolitickerNJ)
http://www.politickernj.com/back_room/union-official-gets-six-months-embezzlement-charges
Opinion
Stile: Assembly Speaker Oliver wary of making an old foe state democratic chief
While some Democratic Party officials are beginning to warm to the idea of Hudson County Assemblyman Jason O'Donnell as the next state party chairman, Assembly Speaker Sheila Oliver of Essex County is not one of them.
Oliver, the state's second most powerful Democratic official, still remains wary of O'Donnell, who was among more than a dozen Assembly members in 2011 who backed then-Majority Leader Joe Cryan's failed attempt to oust her. Oliver beat back the insurgency and Cryan was later replaced with Lou Greenwald, a Camden County Democrat. (Stile/The Record)
http://www.northjersey.com/news/opinions/207086601_Stile__Assembly_Speaker_Oliver_wary_of_making_an_old_foe_state_democratic_chief_at_idea_of_foe_as_Dem_chief.html
Christie fires blanks at study on rising property taxes: Moran
There he goes again. Faced with a compelling study showing that the property tax burden on average homeowners in New Jersey has risen by 18 percent since he took office, Gov. Chris Christie lashed at the author of the study while failing utterly to refute the findings.
The report on NJ Spotlight, written by Mark Magyar, considered the impact of the governor's decision to reduce rebate payments by billions of dollars. The governor promised during the campaign that he would restore the rebates, but once in office, did exactly the opposite. So even though property taxes are rising more slowly, the burden has grown because the rebates have been scaled back so sharply. (Moran/Star-Ledger)
http://blog.nj.com/njv_editorial_page/2013/05/christie_fires_blanks_at_study.html