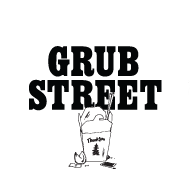 Grub Street, New York magazine's food blog, will shut down their local food blogs that cover cities other than New York, they announced in a post this afternoon. The URLs for the local food sites, which covered Los Angeles, Chicago, San Francisco, Philadelphia and Boston will be redirected to Grubstreet.com, starting later today.
But foodies located in those other American cities need not worry about going hungry–Grub Street is expanding its scope to become more national. 
"Over the past year, we've turned our attention more and more often toward food and drink stories of national interest, and the time is right to make that approach official," wrote Grub Street. "You can expect the same devotion to breaking food and restaurant news, in-depth features, large-scale national roundups of the food you need to be eating, plus profiles of food-world movers and shakers, expanded product and cookbook coverage, and plenty more."
But looks like New York mag wants it both ways, as they go on to note that, being as their offices are located in New York (and the name of their magazine is, likewise, New York) they will continue to cover the five boroughs…and beyond.