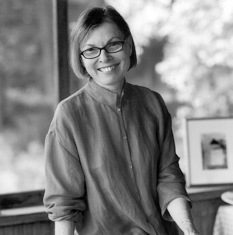 In 2011, Janet Malcolm underwent the literary rite of a Paris Review interview. As part of its tradition, the magazine permits interview subjects to reread and revise their words: they have an impressive degree of control over their self-presentation, which presumably makes the whole exercise more appealing. Often the effect is of a long chat on a porch in the Berkshires between an elder statesman and a respectful apprentice, who nods sagely at the importance of rising early to write.
But most interview subjects have not spent their careers contemplating the treachery of the interview. Most interview subjects have not made their names dissecting flattering self-presentation. Most interview subjects are not Janet Malcolm.
A regular contributor to The New Yorker and The New York Review of Books, Ms. Malcolm has written 11 books of nonfiction over the last three decades. Her latest, the collection Forty-One False Starts (FSG, 320 pp., $27), came out this month. While her subjects vary (from William Shawn to Gossip Girl), her preoccupations and techniques remain consistent. She's interested in the way stories, especially ones presented as fact, are told. She has a dauntless appetite for the historical roughage—transcripts, letters, diaries, articles—that constitutes those stories' raw material. And her portraits of the storytellers, with their squirmy foibles and agendas, are glorious.
The Paris Review interview is not among the new book's selections from Ms. Malcolm's recent work, which is perfectly reasonable but is still too bad. Her encounter with her interviewer, Katie Roiphe, makes a great Janet Malcolm piece—it's riveting, excruciating reading. Ms. Malcolm communicates strictly over email. The exquisite tension of her exchange with Ms. Roiphe derives not from any hostility but from the reader's constant awareness of the situation's delicate, artificial nature. By substituting correspondence for conversation, Ms. Malcolm has kept herself firmly in the accustomed role of writer, as Ms. Roiphe acknowledges, and in the course of the interview Ms. Roiphe becomes, like many of the best Malcolm characters, a figure unshakably dedicated to an impossible, esoteric project. She does not provoke scorn, just vicarious anxiety. And Ms. Malcolm, even as she terrifies anyone who might ever hope to interview her, does not seem like a tyrant. Every Paris Review interviewee has the power she wields—it's just that Ms. Malcolm declines to make any coy pretense otherwise. She prevents us from ignoring what's going on.
In Forty-One False Starts, Ms. Malcolm directs our attention to an assortment of people mired in similarly fraught struggles over narrative control. There's the painter David Salle (in the title essay), a fading art star who can't resist getting in tight spots with the press, even when his critics are out for blood. There's Quentin Bell, Bloomsbury's historian as well as its heir, doing damage control after his sister's bitter memoir. There are the old guard and new guard at Artforum in the '80s, who all have a stake in how editor Ingrid Sischy runs her magazine. Ms. Malcolm depicts their vanities and conflicts with sympathy, diligence and wit.
The disciplines that she's engaged at greater length elsewhere—psychoanalysis, legal procedure, biography, journalism—inform these essays on art (especially photography) and literature. In a profile of photographer Thomas Struth, Ms. Malcolm's subject discusses the education he received from Bernd and Hilla Becher. They helped him understand his medium's connection with other disciplines, Mr. Struth says; for example, "a typical thing Bernd would say was, 'You have to understand the Paris photographs of Atget as the visualization of Marcel Proust.'" Ms. Malcolm asks what this means. Mr. Struth admits that he's never actually read Proust, so he's not quite sure. They agree it was probably a bad example. They both laugh. Later, she writes,
As we were leaving the café, Struth said, 'I feel bad about Proust and Atget.' Struth is a sophisticated and practiced subject of interviews. He had recognized the Proust-Atget moment as the journalistic equivalent of one of those 'decisive moments' when what the photographer sees in the viewfinder jumps out and says 'This is going to be a photograph.' I made some reassuring noises, but I knew and he knew that my picture was already on the way to the darkroom of journalistic opportunism.
Both emerge unscathed from this encounter, in my reading: it seems right, actually, to show them tacitly acknowledging the nature of their transaction, especially given its bearing on their respective professions. As Ian Frazier writes in his introduction, the moment provides a "final optical adjustment" on the piece.
But this is the kind of moment that drives Ms. Malcolm's critics nuts. Her most infamous piece of writing remains the line that opens 1990's The Journalist and the Murderer: "Every journalist who is not too stupid or too full of himself to notice what is going on knows that what he does is morally indefensible." This was the line that got her denounced as a traitor. (Twenty years later, a tellingly defensive Tom Junod was still fuming over her "utterly full of shit … self-hatred.") Yet it seems bizarre to take this at face value, as an announcement that her entire career is in bad faith. For one thing, nobody could read the remembrance of Joseph Mitchell included in Forty-One False Starts and not sense some journalistic fellow feeling. And even in tone ("too stupid or too full of himself"), it seems apparent that her gambit was more a provocative critique than a factual summary. Its primary function was to affirm her self-awareness—and self-awareness is central to all her work, because she gets away with her unforgiving reports on others by taking an equally unsparing view of herself.
I sympathize, though, with those who might find all that journalistic self-awareness a little tiresome after a while. In Iphigenia in Forest Hills, Ms. Malcolm's last book, she was still writing of journalism's malice ("its animating impulse," as she calls it), while at the same time—much more interestingly—tracking her own crazy sympathy for the defendant in a murder trial, a woman who seems almost certainly guilty and at the same time deeply wronged. The malice-of-journalism passages read like warm-ups (or, less charitably, tics), as if Ms. Malcolm were revisiting some familiar exercises before moving on to the book's real challenge: her conflicted emotional investment in the case.
This new collection finds her less insistent on truisms regarding narrators and their unreliability. The reader doesn't get the impression that Ms. Malcolm has softened with time, just that she's thoroughly established her terms and now feels free to work within them. There's always been wit to her descriptions of weird insular worlds (psychoanalysis, contemporary art), but some of the pieces here have a looser kind of affectionate humor. Without any diminishment of her critical eye, she seems like she's having more fun—when she describes Gene Stratton-Porter writing deranged children's books, or Julia Margaret Cameron admiring England's finest beards, or Blair Waldorf sulking over caviar at the Plaza.
"I would like to go on telling Blair stories until they are gone," she writes of the Gossip Girl anti-heroine. I confess I feel much the same way about Ms. Malcolm herself.
editorial@observer.com