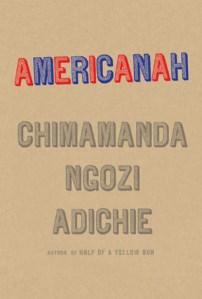 There are readers who will never pick up a copy of Chimamanda Ngozi Adichie's Americanah (Knopf, 496 pp., $26.95), perhaps scared off by the premise—a Nigerian couple whose love for one another is dwarfed by their infatuation for Anglo and American culture—or from reading the blurb by Dave Eggers on the back cover ("Adichie paints on a grand canvas, boldly and confidently," etc.). It does not scream "beach book."
To those people: your loss. Americanah is one of the freshest pieces of fiction of the year, easily on par with George Saunders's Tenth of December, and the fact that its subject isn't instantly recognizable does not make it any less of an engrossing, all-encompassing read.
Americanah is quite explicitly a book about race and African identity, but there are many moments when it transcends these themes. Ms. Adichie's style of writing is familiar and personal, and her depiction of the African diaspora scathingly casts many of her main characters as a particularly loathsome type of East Coast intellectual. When the main character starts a blog—called Raceteenth—and discusses its success, the site "unveiled itself and shed its milk teeth … she checked her blog e-mail too often, like a child eagerly tearing open a present she is not sure she wants, and read from people asking for a drink, telling her she was a racist, giving her ideas to blog about." Naturally, she sets up a PayPal account for the site.
One, then, is not necessarily required to care about the social, political and racial issues facing modern-day Nigeria and America to enjoy Ms. Adichie's book; her success comes at the level of sentences, the way she can bring a character to life on the strength of a few words: "There was something immodest about her modesty: it announced itself," she writes of one character, or "He was like a salutary tonic; with him, she could only inhabit a higher level of goodness."
If you can appreciate that, then this book is absolutely essential.