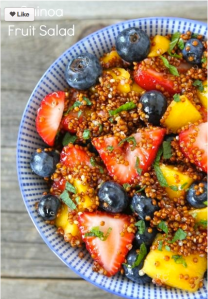 So, there's a very real illness that's destroying the lives of mothers everywhere. It's called "Pinterest stress," and it reportedly affects 42 percent of mothers. A crippling condition that is yielding a lot of sad BBs in the world, "Pinterest stress" leads people to worry that their pins are not crafty or creative enough (also known as the Brit Industrial Complex?).
Touted as an exclusive survey by Today, a once-popular morning show that nursing homes use to override the bleak silence of near-death, the results show that nearly half of the 7,000 mothers they talked to claim they stay up until the wee hours of the morning clicking, repinning and saving pins in a mad attempt to recreate intricately crafted centerpieces from Michael's.
Moms told Today that the seemingly endless river of professionally shot photos that crop up on the site gives them unrealistic and impractical representations of what they're trying to create. One mother depressingly called it a "site of unrealized dreams."
Here's a real quote from sad mom Jenna Anderson:
"We have a hard time enjoying our own experiences because we feel it's not worthy of this invisible judge," Andersen said. "It's so easy to get depressed. You start to feel like your entire life has to be like a magazine all the time."
Apparently none of these moms have seen the millions of "Keep Calm and Carry On" pins. Formerly sad mom Dena Fleno said she started feeling "slightly inadequate" and realized that a social networking site should probably not affect her parenting skills.
"As I poured over oodles of pins one night, feeling slightly inadequate, I started to realize that, while I may think of myself as Martha Stewart on occasion, my kids don't want or need her. They just want me to be their mom."
You do you, girlfriend. Just don't do Pinterest.