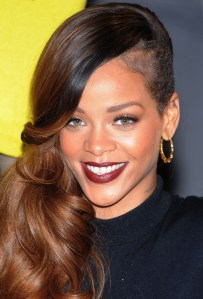 She found more than love in a hopeless place.
A 28 year-old Harlem woman is suing MAC Cosmetics after she contracted herpes from a Rihanna-endorsed lipstick at one of the singer's concerts earlier this month.
Starkeema Greenridge was allegedly left shouting SOS after sampling the Bajan singer's RiRi Woo lipstick, a collaboration with MAC Cosmetics.
The woman claims that sexually transmitted virus put her out of commission for two weeks in an interview with the Daily News yesterday.
Ms. Greenridge believes that the law suit will cause the cosmetics company to be more careful in the future—she claims the company used the same lipstick on more than one person.