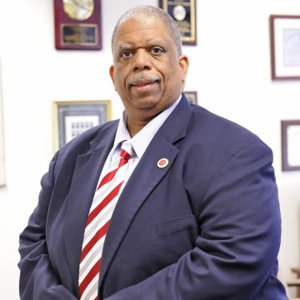 The Queens County Democratic Party is expected to endorse Councilman Leroy Comrie for borough president next week, according to four sources plugged into various sides of the race.
The sources–some of whom were disappointed in the decision–told Politicker that Congressman Joe Crowley, the head of the borough's Democratic organization, will probably endorse Mr. Comrie to balance his leadership position in one of the most demographically diverse counties in the country.
"Crowley has a lot pressure, he's got to deal with African-American district leaders who want him," said one Queens Democrat familiar with the decision-making process. "It is what it is."
"It's about 80 percent they're going with Leroy," another Democratic source said. "The black district leaders are strongly behind Leroy. And Joe needs to protect his leadership."
Mr. Comrie, who represents a predominately black southeastern Queens district, was not endorsed by an influential power broker in the area, Rev. Floyd Flake, but sources said Mr. Crowley is still fond of Mr. Comrie, a veteran member of the City Council.
The decision of the relatively powerful county organization comes even as Ms. Comrie's fund-raising continues to lag behind his competitors. According to the latest finance reports released yesterday, he has about $40,000 left in his account, compared with Councilman Peter Vallone's $800,000, former Councilwoman Melinda Katz's $337,000, State Sen. José Peralta's $138,000 and former Assemblyman Barry Grodenchik' $72,000.
Mr. Comrie and Mr. Crowley did not immediately return requests for comment.