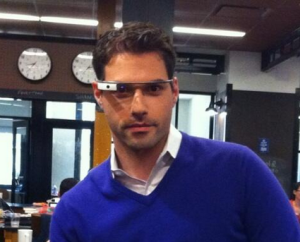 Reddit, the social "news" website with a fetish for identifying backpack straps, is now available for Google Glass. The app is aptly titled "Reddit Timeline" and is now available to Glassholes who crave sexism delivered straight to their eyeballs.
The current version shows the top 25 posts from Reddit's homepage, supports GIFs, and has the ability to up or down vote threads, presumably by sensing your tears. You can also reply to comments using your voice and share posts to #socialmedia. Google released Glass' API to developers a few weeks ago as the face computer readies for public consumption.
You know who is going to be pumped by this? White dudes!