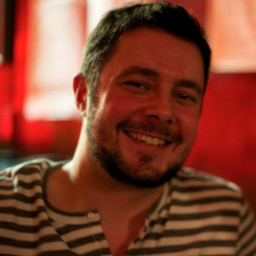 Anthony De Rosa is going to Circa, the mobile news summarizing startup that launched last year, where he will be the editor in chief. Mr. De Rosa has been the social media editor at Thomson Reuters since 2011.
"There's a huge opportunity to present news in a way that's made for mobile. Nobody is thinking about this more than Circa and I'm thrilled to help move that mission forward," Mr. De Rosa said in a post announcing his hire on Circa's blog. "Matt and David have a proven record of success and I feel like we have a shared vision for transforming the traditional article format."
Circa, which was started by The Cheezburger Network CEO Ben Huh and aims to change the way that people read news on mobile devices, has been somewhat lower profile since their buzzy launch.
Mr. De Rosa's hire may signal a shift to more news coverage.
"In addition to technology – Circa is a news organization. Anthony brings the right mix of journalism know-how and tech-savvy to help the Circa editorial team continue to push the boundaries of the traditional article format," read the hiring announcement. "Our goal remains the same – to create the best news reading experience in a mobile setting."
Update: An earlier post wrongly captioned the photo of Mr. De Rosa.