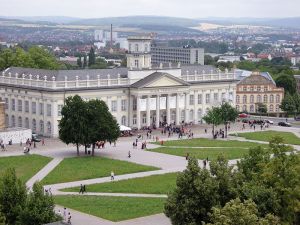 Some big news regarding the art world of central Germany comes to us today via Artforum's International News Digest, which translates the tidings from the German of Monopol.
First up, Susanne Pfeffer, who served as director of Belrin's Kunst-Werke Institute for Contemporary Art from 2007 to 2012, will be the artistic director of the Kunsthalle Fridericianum, in Kassel, Germany.
In addition, Documenta, the quinquennial exhibition that typically uses the Fridericianum as its main exhibition space, has named a new managing director. The job went to Annette Kulenkampff, who had previously run the Hatje Cantz publishing house for more than 15 years.
The appointment of an artistic director for Documenta 14, which arrives in Kassel in 2017, is still probably many months off. The previous director, Carolyn Christov-Bakargiev, was selected in December 2008. Place your bets now.