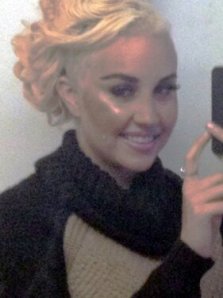 Amanda Bynes was arrested Thursday night after reportedly throwing a bong out the window of her midtown apartment. The former child star was charged with reckless endangerment, tampering with evidence and criminal possession of marijuana.
For anyone who's been tracking Ms. Bynes's recent activity—especially anyone who's been following her on Twitter—news of Ms. Bynes's latest crazed behavior should come as no surprise. In the past three years, the former child star has been embarking on a seemingly Lohan-like spiral, from DUIs and hit-and-runs to seriously, seriously insane tweets.
For your convenience, we've composed The Complete History of Amanda Bynes's Breakdown.
March 2010: Ms. Bynes leaves/is fired from The Farrelly brothers' Hall Pass. On Twitter, she insists she left because of scheduling conflicts. Rumors on the interwebs suggest she was booted for bizarre behavior. #awkward.
June 2010: Ms. Bynes announces she's retiring from acting, via Twitter. She tweets: "I know 24 is a young age to retire but you heart it here first I've #retired. I don't love acting anymore so I've stopped doing it … If I don't love something anymore I stop doing it …Being an actress isn't as fun as it may seem." Ms. Bynes's retirement announcement comes shortly before the release of Easy A, in which she portrays a vehemently Christian high schooler alongside Emma Stone.
July 2010: #LOLZ, just kidding: Amanda Bynes takes to Twitter to announce her un-retirement. This is funny, in retrospect, because Easy A remains Ms. Bynes's most recent film.
All of 2011: Not a lot happens. Despite being un-retired, no acting occurs. Her Pomeranian Little Angel goes missing and then dies, and it's sad. On April 6, 2011, Ms. Bynes tweets, "Sad day … .Little Angel is in heaven now. RIP I love you."
March-September 2012: Ms. Bynes proves why she should never be allowed to operate a car, ever. On March 7, the LAPD pulls Ms. Bynes over for talking on her phone while driving. She drives away while the cop writes her a ticket. On April 6, she's charged with a DUI. She commits two hit-and-runs—one in April, one in August—and is charged on September 4. On May 4, she is pulled over by the LAPD for reportedly side swiping another man's car. On August 20, she gets in an accident with another driver. On September 6, the California Department of Motor Vehicles takes away Ms. Bynes's license. Three days later, the LAPD pulls her over for driving without her headlights on. This is exhausting. On September 16, Ms. Bynes gets her car impounded when she's caught driving with a suspended license. Five days later, she's charged for the offense. Amanda Bynes, please stop driving.
March 2013-present: Ms. Bynes composes some seriously weird tweets. Some hint at obsessive dieting, like these:
From March 1:
https://twitter.com/AmandaBynes/status/307647547386781698
And later, from April 2:
https://twitter.com/AmandaBynes/status/319221291821432832
Until she finally admits, on April 4:
https://twitter.com/AmandaBynes/status/320003701983031296
But seriously you guys, this is scary:
https://twitter.com/AmandaBynes/status/329365324396896257
Other photos posted to Twitter reveal the actress' newly-shaved head (#Britney?), and painful-looking facial piercings on both her cheeks.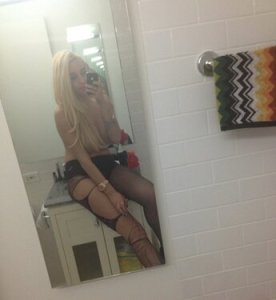 Another brand of Ms. Bynes's tweets propel her unrelenting hatred of media outlets that document her "erratic" behavior. Juding by her angry tweets, Ms. Bynes is pretty much suing everyone.
On April 10, she tweets a tirade declaring legal war against any and all publications that cover her craziness, particularly singling out In Touch, Us Weekly and Perez Hilton. "I'm suing In Touch, Us Weekly, Perez Hilton for hiring paparazzi who follow me then take the worst photos with the worst angles," she writes, "I'd like to put up their worst photos on my twitter until they only start putting up my twitter photos when writing a story when there is NO story, just an awful photo posted with instead of a caption, they say I have erratic behavior when I do NOTHING wrong." Yikes—we guess The Observer better watch out.
And check out these disturbing tweets fired at Perez Hilton in particular:
From April 11:
https://twitter.com/AmandaBynes/status/322540487103881217
What does that last sentence even mean? It's unclear.
And finally, some tweets are just plain weird.
From March 31:
https://twitter.com/AmandaBynes/status/318409619280113664
Or this one, from March 17:
https://twitter.com/AmandaBynes/status/313435455129526272
(Ms. Bynes must literally hate everyone, since she only follows 6 people on Twitter. Sorry, Amanda Bynes fans: you are hated.)
This one from March 21 is perhaps the weirdest of all:
https://twitter.com/AmandaBynes/status/314906707929214976
Please, someone go check on Ms. Bynes and make sure her vagina is still alive.
May 2, 2013: Jonathan Jaxon, a Hollywood publicist, reportedly calls the NYPD after a drugged-out Ms. Bynes tells him she doesn't want to live anymore.
May 24, 2013: Ms. Bynes is arrested for throwing a bong out her window. She's charged with charged with reckless endangerment, tampering with evidence, and criminal possession of marijuana. She attends court wearing a disheveled blond wig, and a few hot pink acrylic nails on her left hand. She's due back in court July 9.
May 25, 2013: Ms. Bynes tweets, "Believe everything I say on Twitter." Got that, people? When Amanda Bynes says she isn't crazy, we should trust her. And when Amanda Bynes says she wants Drake to murder her vagina, she definitely wants Drake to murder her vagina, stat.
May 26, 2013: The true reasoning behind Ms. Bynes's May 25 tweet becomes apparent, as she vehemently denies via long, rambling Twitter posts that she has ever touched drugs (or thrown a bong out her window, for that matter). Upsettingly, she also insists that she was sexually assaulted by one of the NYPD officers that made her arrest. Here's Ms. Bynes's version of the events: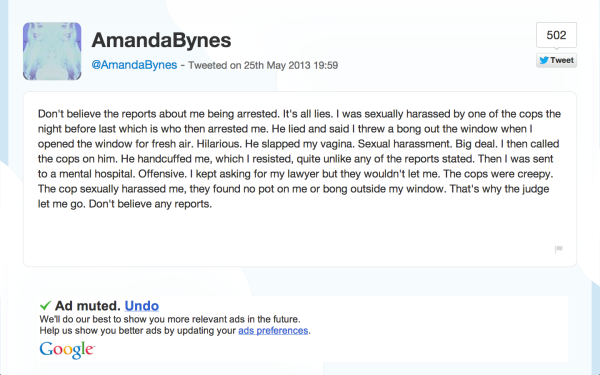 Other things she tweeted on May 26:
"My parents are almost 70 years old. We are no longer on speaking terms. I would rather them be homeless than live off of my money."
"party in the usa!" (tweeted at a Miley Cyrus fan site)
Then, some weird stuff with Rihanna happened. Ms. Bynes tweeted these words—now removed from her Twitter feed—to the singer:
"@rihanna Chris Brown beat you because you're not pretty enough."
"@rihanna no one wants to be your lover so you call everyone and their mother that I almost named my new dog Rihanna"
Of course, the fabulous Princess Ri Ri responded:
May 27, 2013: Probably sensing we were getting confused by all her Internet antics, Ms. Bynes conveniently sums up her current life situation for us: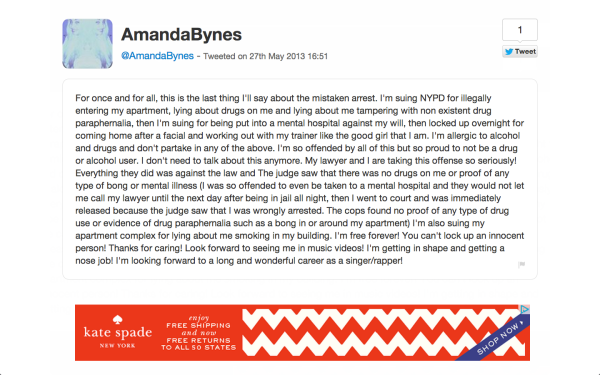 Yes, you did read that correctly: Amanda Bynes is looking forward to "a long and wonderful career as a singer/rapper." Also, a nose job.
Needless to say, we miss Ms. Bynes innocent Nickelodeon days, and her spunky, bright-faced performances in Hairspray and She's the Man. Still, we admit we're darkly curious to see where The Amanda Show veers next.