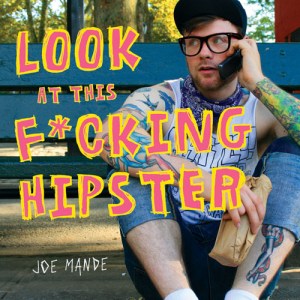 Ach, we really thought The New York Times was finally starting to get the picture with its April 28th piece, "Turning the Tables on the News Media Tease." In it, Noam Cohen finally acknowledged the Twitter feed @NYTOnIt as being "prompted when a trend article from The New York Times seems too obvious or too generic." Examples given in the article included "the arrival of fall, the use of staplers, and how night stands are becoming more crowded."
Point duly noted, the Times seemed to be saying in this piece, showing that it was not above poking fun of its history of non-trend trend stories. But it turns out that the Grey Lady was merely blowing her media audience a raspberry, as Thursday's Style section cover story is about…one man's observations about Williamsburg. No, no catch, no angle: Just one guy, checking out the 'burg to see what the big deal is and trying to blend in with the natives at Roberta's. (Which still counts as Williamsburg, you know, metaphysically.) And yes, it's supposed to be funny, which is probably the saddest part about this sad attempt that begins with–wait for it–the title:

Oh yes, there are slideshows on how to become–like embedded journo and famed investigative humorist Henry Alford did–a Williamsburg hipster. Tips like: go be condescending to employees at H.W. Carter & Sons by telling them, "I'm going for a Mumford & Sons look. I want to look like I play the banjo." And: Hang around the top of the Wythe Hotel (where all Williamsburg residents congregate to listen to Skrillex, remember? From last time?) and wait till somebody describes themselves as an "affinity consultant" so you can mock them in your led. Except it's never really explained what an affinity consultant does, though it turns out that the guy was from Manhattan and only staying at the Wythe in order to a similar anthropological study on the "cool kids" of Bedford Avenue.
"O, Bohemia!" indeed, Mr. Alford. No, we get this piece was written cheekily and wasn't meant to be taken all that seriously as the author turned his your nose at a non-locally sourced pair of socks "like an organic farmer who has learned that a friend has named her child Monsanto." (Which…huh? Would the analogy here be that you'd turn your nose up at a child for having a silly name?)
Or his pratfall excursions on a "fixie" fixed gear bike. Clearly, this was supposed to be The New York Times' attempt at recreating Brian Williams' epic artisinal cheeses rant.
The problem being that this is all old hat by now: Making fun of bearded hipsters on Bedford is a decade-old joke by this point, and it shows that The New York Times' must be scraping pretty low in its barrel-bottom in order to be mocking the trends and businesses that it once breathlessly agitated for. (That's Slate's job.)
Is "Will.i.amsburg" trying to say Williamsburg is over? Or that it's inherent value system of cynic aestheticism as exemplified by a Bushwick pizzeria are ridiculous? And if so, did we need this not-so-scathing satire to tell us?
After all, by nature of it being a New York Times Style story, the rest of the world was notified about this "trend" approximately 18-24 months ago.