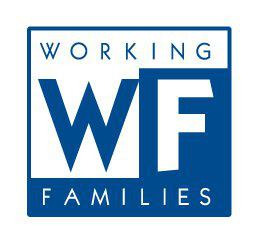 Last night, the labor-backed Working Families Party announced their support in a host of races across the city, beginning with Tish James for public advocate and working their way down to open-seat council campaigns.
The endorsement for Ms. James, a Brooklyn councilwoman, is particularly notable because, with a less sizable campaign war chest than her top rivals, Ms. James' strategy relies on unifying union forces. There are two other citywide races this year, but without a strong labor consensus for mayor and a virtually uncontested race for comptroller, the public advocate competition is relatively unique.
"Tish is always the first one to stand with David and stare down Goliath. For a decade, she's been a leader on every fight that matters to progressives in New York," WFP's executive director Dan Cantor gushed in a statement. "Whether it's paid sick days, defending our public schools or cracking down on corporate looters, Tish has been out front."
At a glance, several other candidates also stand out. Carlos Menchaca, for instance, is the only endorsee who's working to unseat a Democratic incumbent–Brooklyn's Sara Gonzalez. Additionally, Igor Oberman, Laurie Cumbo, Austin Shafran and Marc Landis are fighting for votes in very crowded primaries and are surely quite happy with the WFP's seal of approval.
The WFP is still neutral in a few races, especially those with more moderate or establishment-friendly incumbents, but as of last night, the party has weighed in on the vast majority of them.
View the list below, the latest endorsements are bolded:
Public Advocate: Letitia James
Comptroller: Scott Stringer
City Council District 2: Rosie Mendez
City Council District 3: Corey Johnson
City Council District 4: Dan Garodnick
City Council District 5: Micah Kellner
City Council District 6: Marc Landis
City Council District 7: Mark Levine
City Council District 8: Melissa Mark-Viverito
City Council District 10: Ydanis Rodriguez
City Council District 11: Andy Cohen
City Council District 12: Andy King
City Council District 14: Fernando Cabrera
City Council District 15: Ritchie Torres
City Council District 16: Vanessa Gibson
City Council District 18: Annabel Palma
City Council District 19: Austin Shafran
City Council District 21: Julissa Ferreras
City Council District 22: Costa Constantinides
City Council District 23: Mark Weprin
City Council District 24: Rory Lancman
City Council District 25: Danny Dromm
City Council District 26: Jimmy Van Bramer
City Council District 27: Daneek Miller
City Council District 30: Elizabeth Crowley
City Council District 31: Donovan Richards
City Council District 33: Steve Levin
City Council District 34: Antonio Reynoso
City Council District 35: Laurie Cumbo
City Council District 36: Kirsten Foy
City Council District 37: Kim Council
City Council District 38: Carlos Menchaca
City Council District 39: Brad Lander
City Council District 40: Mathieu Eugene
City Council District 41: Darlene Mealy
City Council District 43: Vincent Gentile
City Council District 45: Jumaane Williams
City Council District 46: Alan Maisel
City Council District 48: Igor Oberman
City Council District 49: Debi Rose