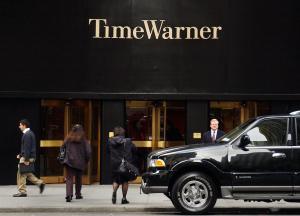 Time Warner is finally at your service.
The cable giant has announced that it is cutting the appointment window in which a technician arrives at your home to just one hour.
Time Warner customers in Manhattan, Staten Island and parts of New Jersey will be able to enjoy the new service immediately. Good thing time is worth less is Brooklyn. (TWC hopes to have the whole city covered by the fall.)
"More than ever, people want shorter appointment windows to integrate them into their busy lives," TWC spokesperson Bobby Amirshahi told The Observer. To further accommodate New Yorkers' busy schedules, the company is making appointments available until 11 p.m. in those areas.
Mr. Amirshahi claims that 90 to 95 percent of the appointment arrival windows were met in the first few weeks of implementation.
Because some appointments take longer than expected, all technicians have been issued a tablet that can reroute them to most efficiently cover their areas.
In addition to shorter appointment windows, TWC has increased its appointments on weekend days, especially Sundays, according to Mr. Amirshahi. He says that the more efficient method, coupled with increased appointment opportunities, will "streamline the process and make it very easy to get your service appointment."
Now if they could only stop our Internet from cutting out every five minutes, then we'd really be impressed.