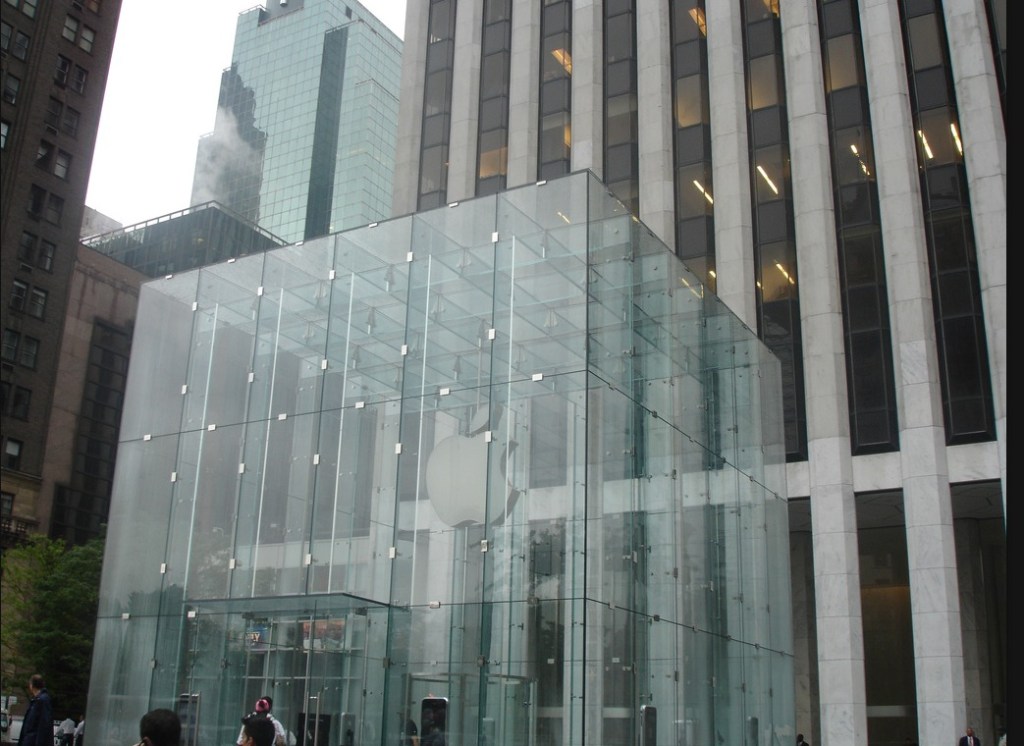 Did you get one of those flash-flood warnings on your smartphone this morning, only to look out and see puddles, but nothing too major? Well, the New York Post found the flood, and it was inside the Fifth Avenue Apple Store.
An eyewitness reports: 
"I was down there at 5:45am because I had trouble backing up my computer and everyone started yelling," customer Errol Rappaport, 68, told The Post. "There was a leak then–boom–the whole thing opened up out of the ceiling. Then everyone started scrambling, moving tables…It didn't look like there were any electrical issues otherwise they would have evacuated the store."
By 10 a.m. most of the mess was gone, and the store stayed open in the meantime. An unnamed employee blamed shoddy construction last year: "They didn't do it right. There are large flat stones up there [that you walk across as you go into the store]. And with the heavy rain this morning, [the water] came through."
You know, fans of Falling Water might call that a feature, not a bug.
[h/t Gothamist]