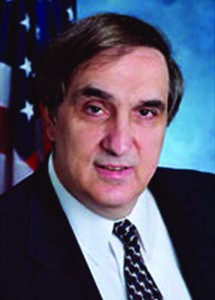 Assemblyman Vito Lopez is not happy with today's state ethics commission's report detailing the sexual harassment allegations that former staff members have lodged against him. Accordingly, Mr. Lopez blasted both the report's process and its findings in a lengthy, 3-page statement released this afternoon.
"Salacious and sensational claims in the JCOPE report are fallacious," Mr. Lopez said, referring to the Joint Commission on Public Ethics and writing in third-person perspective. "These claims, including that he made sexual references to a 14 year old intern and 'opined that statutory rape laws should not exist', are simply not true."
Mr. Lopez, marveling at the breadth of the accusations while lamenting his inability to question the witnesses, concluded by stating that the allegations are part of an "all out war against an ailing senior member," based in the politics–perhaps his potential City Council run and or the enemies he made as the former chair of the Brooklyn Democratic Party.
"There is an all out war against an ailing senior member. One must wonder why the actions in this matter were addressed without due process," he said. "Mr. Lopez looks forward to a hearing where all the facts are openly discussed and reviewed. Assemblyman Lopez continues to maintain his innocence and understands the political agenda involved in the one-sided nature of the findings."
View the embattled assemblyman's full statement below:
[scribd id=141730431 key=key-1d4935l65c3mq8zn20gj mode=scroll]