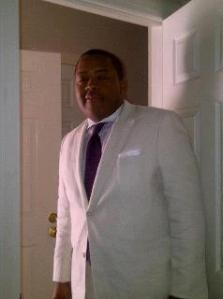 Assemblyman William Boyland Jr. just can't catch a break.
Mr. Boyland, who was previously charged with soliciting bribes to pay his legal bills in an unrelated corruption trial, was indicted again last March for wire fraud charges stemming from alleged abuse of per diem requests. And he was just charged yet again today.
"Boyland engaged in a scheme to defraud New York State by steering public funds to a Brooklyn based non-profit organization ('Non-Profit A') and then directing that a portion of those public funds be used to pay for community events promoting Boyland and on goods such as t-shirts imprinted with the slogan 'Team Boyland' which were distributed at those events," a press release from the U.S. Attorney's office this evening declared.
"To conceal this scheme, Boyland allegedly directed members of his staff to instruct vendors involved in the community events to falsely list Non-Profit A, and not Boyland, as the purchaser on invoices for goods purchased for the events," it continued. "A representative of Non-Profit A then submitted the fraudulent invoices to the New York State Office for the Aging ('NYSOFA'), which administered the public funds, without disclosing that these invoices were for events and goods promoting Boyland."
If convicted on the new mail fraud conspiracy count, Mr. Boyland, a Democrat, faces a maximum sentence of 20 years in prison, a $250,000 fine, and restitution.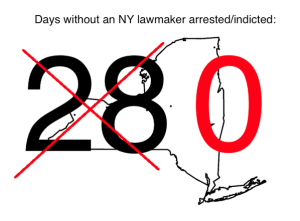 These latest charges are the latest in a long string of corruption charges against New York officials. Recently, State Sen. Malcolm Smith, Councilman Dan Halloran and Assemblyman Eric Stevenson were charged in various bribery schemes, for example. And in the past couple years, a wide range of legislators have been convicted of corruption, including Councilman Larry Seabrook, State Sen. Shirley Huntley and State Sen. Carl Kruger.
Earlier today, it was further revealed that Ms. Huntley was cooperating with authorities before she pleaded guilty, an act that may have implicated yet more officials in additional schemes, according to prosecutors.
Adding to the pile of wrongdoing, two associates of mayoral candidate John Liu–including his one-time campaign treasurer–were found guilty yesterday of helping to orchestrate a straw donor scheme on his behalf. Mr. Liu, the city's comptroller, has vowed to soldier on and is holding a fund-raiser tonight in Brooklyn.
View the superseding indictment below:
[scribd id=139329061 key=key-1vcnr59jdchn4dslsyes mode=scroll]
Additional reporting by Jill Colvin.