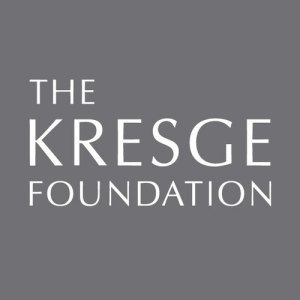 Detroit's Kresge Foundation has named its 2013 Kresge Artist Fellows, who will each receive an unrestricted grant of $25,000. The awards, which were started in 2008 and go to artists working in the Detroit area, are administered by the College for Creative Studies. The winners include Cary Loren, one of the cofounders of the early noise band Destroy All Monsters, and painter Bryant Tillman. The full list follows below.
Terry Blackhawk, poetry
Jon Brumit, interdisciplinary
Coco Bruner, drawing
Jason E. Carter, painting
Kate Daughdrill, interdisciplinary
Oren Goldenberg, video art
Marie T. Hermann, ceramics
Arthur R. LaBrew, creative nonfiction
Cary Loren, arts criticism/interdisciplinary
Adrienne Maree, fiction
Dunya Mikhail, poetry
Chace "Mic Write" Morris, spoken word
Charlie O'Geen, installation
Peregrine Workshop: Andrea + Gary Urbiel Goldner, interdisciplinary
Bryant Tillman, painting
Carl Wilson, printmaking
Carolyn Walker, creative nonfiction
Michael Zadoorian, fiction
The jury for the visual arts prizes was made up of painter and sculptor Eric Fischl; Rebecca Hart, associate curator at the Detroit Institute of Arts; painter Nancy Mitchnick; artist Shinique Smith; and Hamza Walker, associate curator at Chicago's Renaissance Society. The literary awards were awarded by poet Wanda Coleman, playwright Bill Harris, critic Claudia La Rocco, poet Ken Mikolowski and Robert Polito, the director of writing programs at the New School.