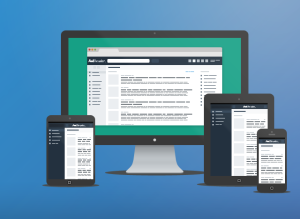 Mark June 21, 2013 as the day the Internet's outlet mall, Aol, gave up. It too is soon unleashing a Reader, presumably to cockblock Digg's eagerly anticipated service and to throw its fedora in the ring before Google shutters its offering on July 1.
Few details have been IM'd, but we do know this: it will be called Aol Reader, its layout will be customizable, and its welcome page is a soothing aquamarine color. The slogan exclaims it's "All your favorite websites in one place," (except for those music blogs you used to like).
It's currently operating in private beta, presumably open to whoever is still left working there. Judging by the mock-up, it will easily slide between different screen sizes and devices.
The Next Web poked through its CSS and found it has support on websites the public actually uses, like LinkedIn, Twitter, Google+, and Facebook. Users will be easily to import or export subscriptions from RSS feeds too.
There's no date on when it will be open to the public. Try not to lose too much sleep!