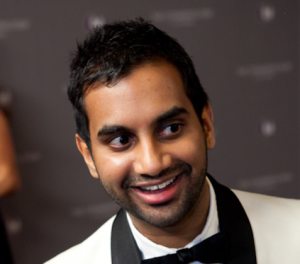 Aziz Ansari is apparently using analytics so his jokes don't bomb. He's in the middle of a series of "intimate shows" in New York and Montreal to prepare for an upcoming stand-up special, but it's not open to all. Instead, he's selling $10 ($10.48 CAD) tickets via a lottery of people who fit into certain demographics.
To gain admittance to his appropriately titled "Work in Progress," fans enter personal #data, including age, gender and relationship status. That sounds simple enough to troll, but Mr. Ansari insists that you don't lie or else you'll screw up his highly scientific material. He masterfully explains on his website that people in different age groups find different things funny:
This gave me an idea. What if I could set up small shows to talk to very specific groups about these topics? What if I could do a show with half an audience of younger people and the other half is older married people? What if half the audience was single women over 30 and the other half was single men between 18 and 25?
As Fast Company notes, he's essentially A/B testing the jokes so he can adjust them accordingly.
That, or he's really pining for a job to become a homepage editor at the Huffington Post.