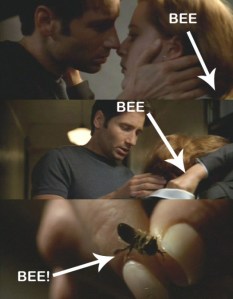 2013 is proving to be another good year for bees. This weekend at MoMA, beekeepers Jan Mun, Ed Diamond, Guillermo Fernandez and Nicole Toutounji will discuss urban beekeeping at Battery Park and Ms. Mun's BeeSpace project.
Are you interested in bees? Or do you just want to know what all the buzz is about? Get it? Buzz? [Editor's note: I'm so sorry.]
So, there you have it. Bees. Way to go, little guys.