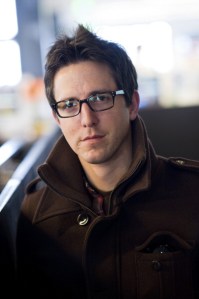 Rumor has it that Path is about to score some fresh cash.
David Morin's exclusive social networking app—the secret club that you may or may not want to be a part of—is reportedly preparing for a new round of fundraising that would put its total valuation at around $1 billion, says TechCrunch. The custom-designed, one-of-a-kind app for your night iPhone is reportedly looking to raise between $75 and $100 million from investors.
Path has had to navigate a few bumps in the road since its 2010 founding; if the fundraising rumors are true, it'll be interesting to see if the app can drum up the support it's looking for. Last year, the FTC fined Path $800,000 for uploading information from users' address books onto their servers. This past April, some of Path's users complained the app was spontaneously spamming their phone contacts with invitations at stupidly inconvenient times of day. Facebook—Mr. Morin's old haunt—reportedly restricted Path's access to its API. And most recently, the app was charged with potentially engaging with shady scamming tactics to claw its way to the top.
In case you're not one of Path's 12 million users, the app allows users to privately message each other with text, audio, video, photos, and artsy "stickers." It's like iMessaging, except with fancier Emoji.
As of today, Path is neither confirming nor denying the fundraising rumors. "We have nothing to share at this time," a spokesperson from Path told Betabeat.