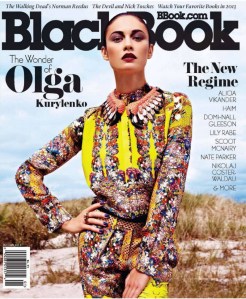 Late last week BlackBook magazine finalized a new ownership deal that sold the media company from Vibe Media Holdings to Jon Bond of the ad agency Kirshenbaum Bond Senecal + Partners and Evanly Schindler, who founded BlackBook in 1996 before serving as president of Interview magazine and co-owner of the restaurant Acme.
"There's always something sweet about working on your baby," Mr. Schindler said, adding that he hopes the new deal will breathe life into a once-popular brand. "It's no secret that BlackBook was a very popular publication in the early 2000s and I think that, like a lot of publications, it needs some reinvigoration, some color and some life for this new media paradigm that's out there."
He declined to say how much money was involved in the deal, though several smaller partners were also brought in as minority shareholders. That group includes former Net Jets COO Steve Zacks, former BlackBook editors Aaron Hicklin and Bill Powers, luxury ad man Jamie Driver, the venture capital firm Mogility Capital and the Williamsburg-based Picture Farm Productions.
Mr. Schindler said that visitors to the BlackBook website can expect more video content under the new regime, and said he and Mr. Bond have not decided whether or not they'll change the magazine's current bi-monthly publishing schedule. "We may go with six, we may go with four, we may go with more," he said. "I'm not sure."
Mr. Schindler sold the magazine to Ari Horowitz in 2006. Vibe Holdings, whose investors include Ron Burkle and Magic Johnson, purchased the company in January 2012. After leaving Blackbook and before joining Interview, Mr. Schindler started an art and design magazine called Tar.
Correction, 4:41 p.m. An earlier version of this post misstated the year Mr. Schindler first sold Blackbook.