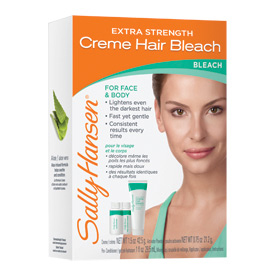 It doesn't always pay to be pretty.
Take it from Marina Asenova, the face of Sally Hansen hair removal cream for nearly 10 years. She claims she has yet to see a dime of the royalties for the endorsement — which she claims she knew nothing about — and is suing her former employer for her cut of the cash, reported the Daily News.
The Bulgarian model — who filed suit against MC2 Model Management last year — claimed that she only learned her photos were used for the Sally Hansen product when she saw her face in the beauty aisle at a store. She moved to Europe from New York City in 2006.
Ms. Asenova claimed in the lawsuit that the agency refuses to tell her how much they made off the Sally Hansen deal, claiming that it cannot find the payment records. The agency is still refusing to pay her as well.
Jeff Fuller, head of MC2 New York, told the Daily News that the agency had paid the "average model" everything she is owed.
"Ms. Asenova was never a supermodel. She was an average model at best with average earnings," Mr. Fuller said, adding that it's a shame Ms. Asenova's career had dwindled to the point of suing his agency for money.
Apparently, it just pays to be a jerk.