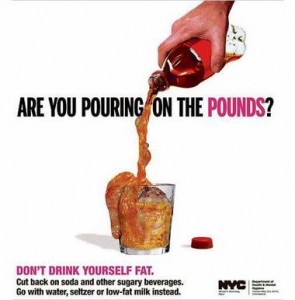 This is one sticky situation.
According to a new report from the Health Department, New Yorkers are more diabetic than ever, no thanks to Bloomberg's assault on sugary drinks.
Nearly 650,000 adult New Yorkers report having diabetes, approximately 200,000 more than just 10 years ago, according to an April 2013 data brief. Since 1990, the proportion of New York deaths due to diabetes-related causes has almost doubled, from six percent in 1990 to 10.8 percent in 2011.
To put it bluntly, a New Yorker dies of a diabetes related cause every 90 minutes.
This trend is in spite of Mayor Bloomberg and the Health Department's efforts to control New Yorkers' eating and drinking habits.
The most famous attempt was the 16-oz and over soda ban that Mayor Bloomberg proposed and was blocked by a lower court earlier this year.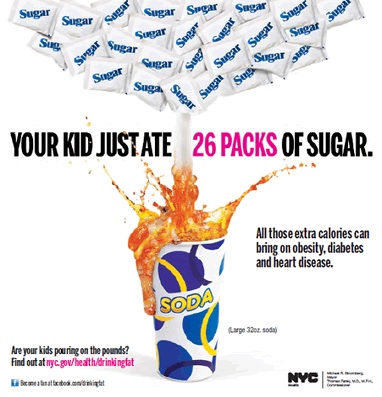 At the time of the decision, the mayor defended his policy, saying on Twitter, "We believe [the Board] has the legal authority and responsibility to tackle causes of the obesity epidemic, which kills 5,000 NYers a year."
But in addition to the infamous drink ban, Mayor Bloomberg has organized a campaign of ads against sugary drinks. Some of the subway placard ads depict the drinks as being pure sugar or contributing directly to fatty deposits. They also include a smaller text warning that these can contribute to obesity and diabetes.
There are also television ads that include a man with amputated toes (presumably from diabetes), a large man chugging a sports drink, and a surgeon operating on a large man using tweezers.
[youtube http://www.youtube.com/watch?v=-F4t8zL6F0c&w=560&h=315]