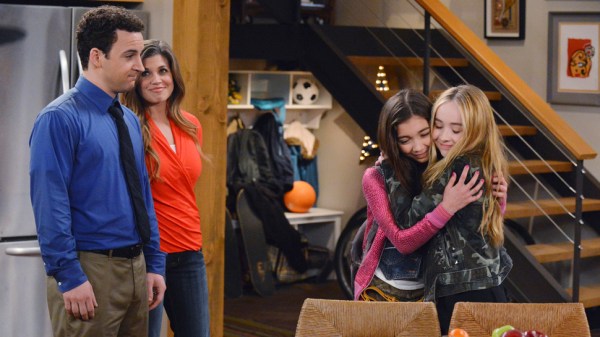 We were super excited when we heard that our childhood friends from Boy Meets World were coming back to television – but we were shocked when the Cory Matthews we knew and loved was replaced by a pointy-nosed impostor.
Girl Meets World, the new Boy Meets World spinoff, has officially been picked up by the Disney Channel, ABC News reported today. The series will follow Cory and Topanga's daughter Riley through middle school in New York City, and Ben Savage and Danielle Fishel will be reprising their iconic roles as the happy couple, who will remind us that love still exists.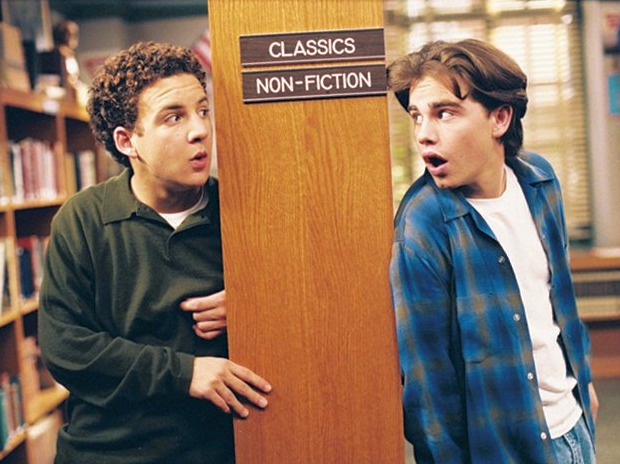 The original series, for the tragically uninformed, followed Mr. Savage, as Cory Matthews, through the trials and tribulations of high school and later college, accompanied by a rock-solid support network of family, friends, his longtime sweetheart, and the unforgettable Mr. Feeny, a crotchety educator with a heart of gold who could never seem to retire.
William Daniels (Mr. Feeny), Rider Strong, who played Cory Matthews's dreamy best friend, and Will Friedle, who played his equally dreamy older brother, are all rumored to be returning for the first episode.
"Girl Meets World is a new show for a new generation that will be rooted in the same kind of honest, comedic storytelling about coming of age and the importance of family and friendship that made Boy Meets World so popular," executive producer Michael Jacobs said in a statement.
Yeah, yeah, we're excited and all, but we're really more struck (and honestly baffled) by Mr. Savage's brand new schnoz. Can we hear more about that, please?