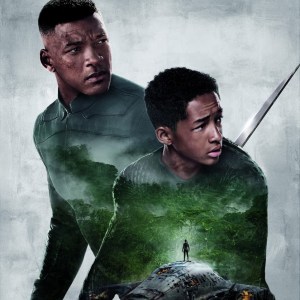 It's been a rough few days for Will Smith. His brainchild After Earth—in which he headlines with his son Jaden—tanked in its opening weekend, its mere $27 million making it the all-time lowest summer opening for a Will Smith movie. But fear not! Scientology is here to help.
Throughout midtown, a group of Scientologist parodists have posted fliers informing members of the Church that they are "REQUIRED" to see After Earth a "MINIMUM" of three times. Afterwards, movie-goers are encouraged to post a "positive video" for Mr. Smith on their new website, cheerupwillsmith.com.
In one video on the site, Roger shows that he "honestly" enjoyed After Earth.
"I brought my whole family and you should bring yours too," he says, clearing his throat. "And um…you should…you should…go see it twice because his son is in it, too…so the first time you can focus on Will and the second time you can focus on his son…because they both deserve awards. And…um…make sure you bring your whole family and if they have friends too…because it's, yeah, it's…it's the best movie of the year. Ok…thank you."