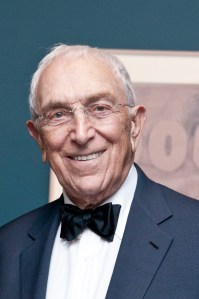 TRENTON – Gov. Chris Christie described the late U.S. Sen. Frank Lautenberg "as a fighter" Monday morning after news of his death.
"I had remarks that I was going to share, … [but] it seems to me to be inappropriate to do that at this point," said Christie, speaking at the 2013 New Jersey Governor's Conference for Women.
"It's no mystery that Sen. Lautenberg and I didn't always agree. In fact, … we very often didn't agree," he said. "But, never was Sen. Lautenberg to be understated."
Christie said it would be inappropriate to give any other speech, rather he asked attendees to say a prayer for Lautenberg and his family.
Read more and follow additional developments on PolitickerNJ.com.