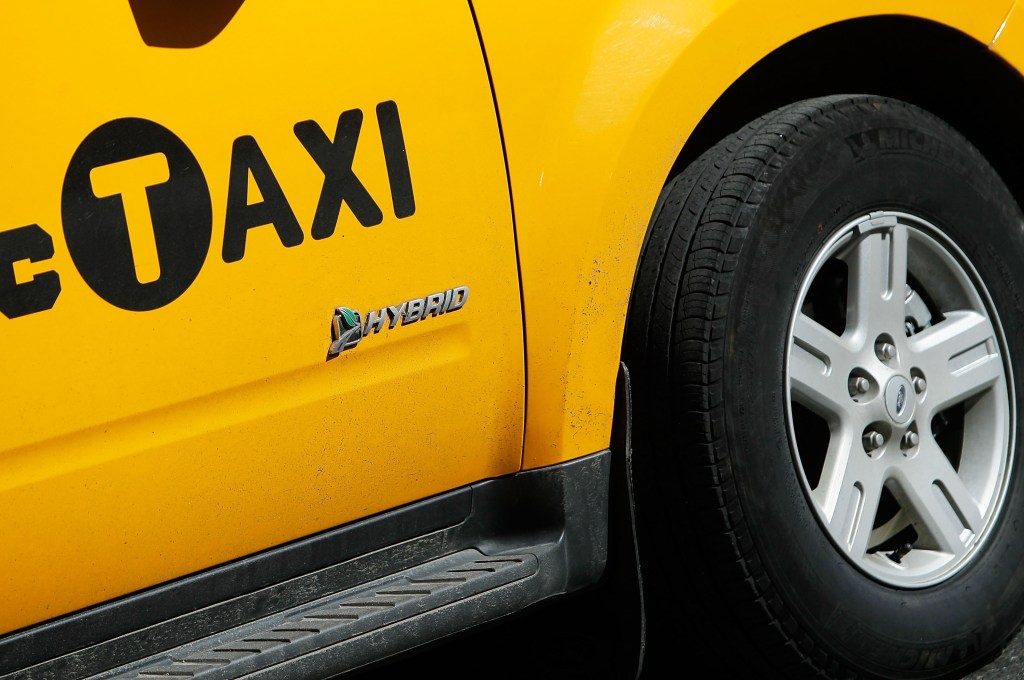 It was a big day for the TLC. First, the state Supreme Court Not upheld the city's five-borough taxi scheme. An appeals court also ruled that the e-hail pilot program can proceed. That means the temporary restraining order put into place when the livery business appealed the dismissal of their suit against the program has been lifted, and you can now e-hail your little heart out.
In a press conference in front of City Hall, an apple-green five-borough taxi parked on the cobblestones behind him, Mayor Bloomberg called the ruling, "another great sign that taxi riders are winning." He added, "special interests are always afraid of new things."
TLC Commissioner David Yassky added in a statement, "The positive feedback we've had from the short time our pilot program was up says loudly and clearly that riders want the e-hail option, and I am even more confident today that it will ultimately be available to them."
In a statement, Hailo CEO and cofounder Jay Bregman was his usual chipper, cheerleading self:
"We won, hands down! Hailo and the TLC banded together, standing shoulder to shoulder in court, to ensure that the future stays on the streets and New York's riding public and Yellow Taxi drivers will continue to enjoy the latest taxi technology."
Mr. Bregman also dropped a few numbers, saying they've seen triple-digit growth in passenger demand (whatever that means), while more than 14 percent of Hailo trips start in parts of the outer boroughs that aren't airports. A crew of his employees turned up at the presser and milled about the edges of the crowd, all of them wearing bright-yellow Hailo t-shirts.
Uber CEO Travis Kalanick, meanwhile, got a little more philosophical: "It's pretty rare that the transportation sector sees so much progress and justice on the same day. UberTAXI is fully up and running for yellow cabs and we look forward to helping New Yorkers hail green cabs too."
Let's hope they invite the Airbnb guys to the celebration party–they could use a little encouragement, probably.