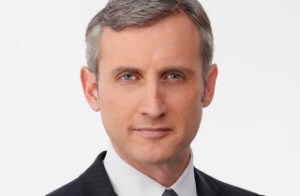 Mediaite founder Dan Abrams has been named as a new Nightline anchor and ABC News's chief legal affairs anchor, the network announced today. Mr. Abrams will step away from day-to-day operations at Mediate. In early May, the blog network hired Bridget Williams as president of parent company Abrams Media. 

"We actually hear that he won't be coming to the office anymore, so, hooray! Err, we mean — Congratulations, Dan!" Mediate's Andrew Kirell wrote today in a post about their founder's new gig at ABC News.
Mr. Abrams, who joined ABC News in 2011, will also continue his regular legal segments on Good Morning America, as well as cover a wider range of topics on the morning show's new branded segments.
"Dan brings a passion for news and an entrepreneurial zeal to all of his work," ABC News president Ben Sherman wrote in the announcement. "Now he'll have new opportunities to deliver his signature reporting to the Nightline audience, in prime time on ABC's The Lookout, in the mornings on GMA, and on World News, ABCNews.com, ABC News Radio, and all our platforms."
Mr. Abrams will take over the Nightline position from Terry Moran, who is moving to London, where he will be the network's chief foreign correspondent, ABC News announced in a separate release.