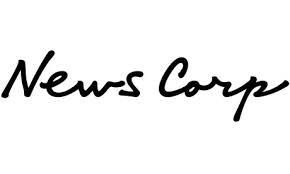 Looks like the Murdochs aren't the only people in the News Corp. universe calling it quits today. News Corp. announced in a press release that CFO David DeVoe will retire after the June 28 company splits into two on June 28.
But unlike the Murdochs, Mr. DeVoe and Mr. Murdoch seem to have nothing but nice things to say about each other. 
"I would like to express my profound gratitude to Dave for his enormous contributions to News Corp. over nearly three decades in which he has played a pivotal role in building the Company into a global leader," Mr. Murdoch said in the statement. "He is a world-class executive whose stellar financial stewardship can be credited for the enviable financial position we're in at this exciting time in the company's evolution."
"It's been a privilege to serve as the Chief Financial Officer for the world's greatest media company for over 20 years," Mr. DeVoe said. "To work with Rupert as he built News Corporation into one of the most dynamic companies of all time was the opportunity of a lifetime."
And the relationship between Mr. DeVoe and Mr. Murdoch isn't completely over. Mr. DeVoe will still sit on the company's board of directors and be a senior advisor.
Deputy CFO and executive VP John Nallen will succeed Mr. DeVoe. He was named the senior executive VP and CFO of 21st Century Fox, the entertainment (and profitable) side of the News Corp. that will result from the company's split.