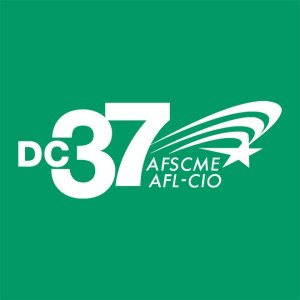 District Council 37, the city's largest municipal workers' union with 121,000 members and 50,000 retirees, has released its list of endorsements for the public advocate's race, several borough presidency battles and a plethora of City Council contests across the city, providing a nice boost as their candidates race towards the September 10 Democratic primary.
For public advocate the union unsurprisingly backed Councilwoman Tish James, who has emerged as the favorite pick for the city's major unions. But for Manhattan and Queens borough president, DC 37 went its own way, endorsing Upper West Councilwoman Gale Brewer and Queens Councilman Leroy Comrie respectively.
In the various Council races, the union sometimes endorsed candidates who've amassed the overwhelming share of labor support, such as Costa Costantinides and Rory Lancman in Queens, or Atonio Reynoso's bid to defeat controversial former Assemblyman Vito Lopez in Brooklyn. But the group has also chartered its own path in many of the open-seat districts, including John Duane in Queens, Ola Alabi in Brooklyn and Noah Gotbaum in Manhattan, all of whom face opponents endorsed by the labor-backed Working Families Party, for example.
"The DC 37 Delegates endorsed this list of very qualified candidates because of their proven record in support of fight[ing] against privatization and in support of public education, housing, health care and other issues important to the men and women we represent who work so hard to serve New York," said DC 37's executive director Lillian Roberts in a statement. "We firmly believe that these candidates will best represent the interests of New Yorkers."
View the endorsement list below:
Public Advocate

Letitia James

Bronx Borough President

Ruben Diaz Jr.

Manhattan Borough President

Gale Brewer

Queens Borough President

Leroy Comrie

Manhattan

5 Micah Kellner

6 Noah Gotbaum

7 Joyce Johnson

9 Inez Dickens

10 Ydanis Rodriguez

Bronx

12 Andy King

16 Vanessa Gibson

Queens

19 John Duane

20 Peter Koo

22 Costa Costantinides

24 Rory Lancman

Brooklyn

34 Antonio Reynoso

35 Olanike Alabi

36 Robert Cornegy

38 Sara Gonzalez

42 Inez Barron

46 Alan Maisel

47 Todd Dobrin

48 Ari Kagan

Staten Island

50 Mendy Mirozcnik