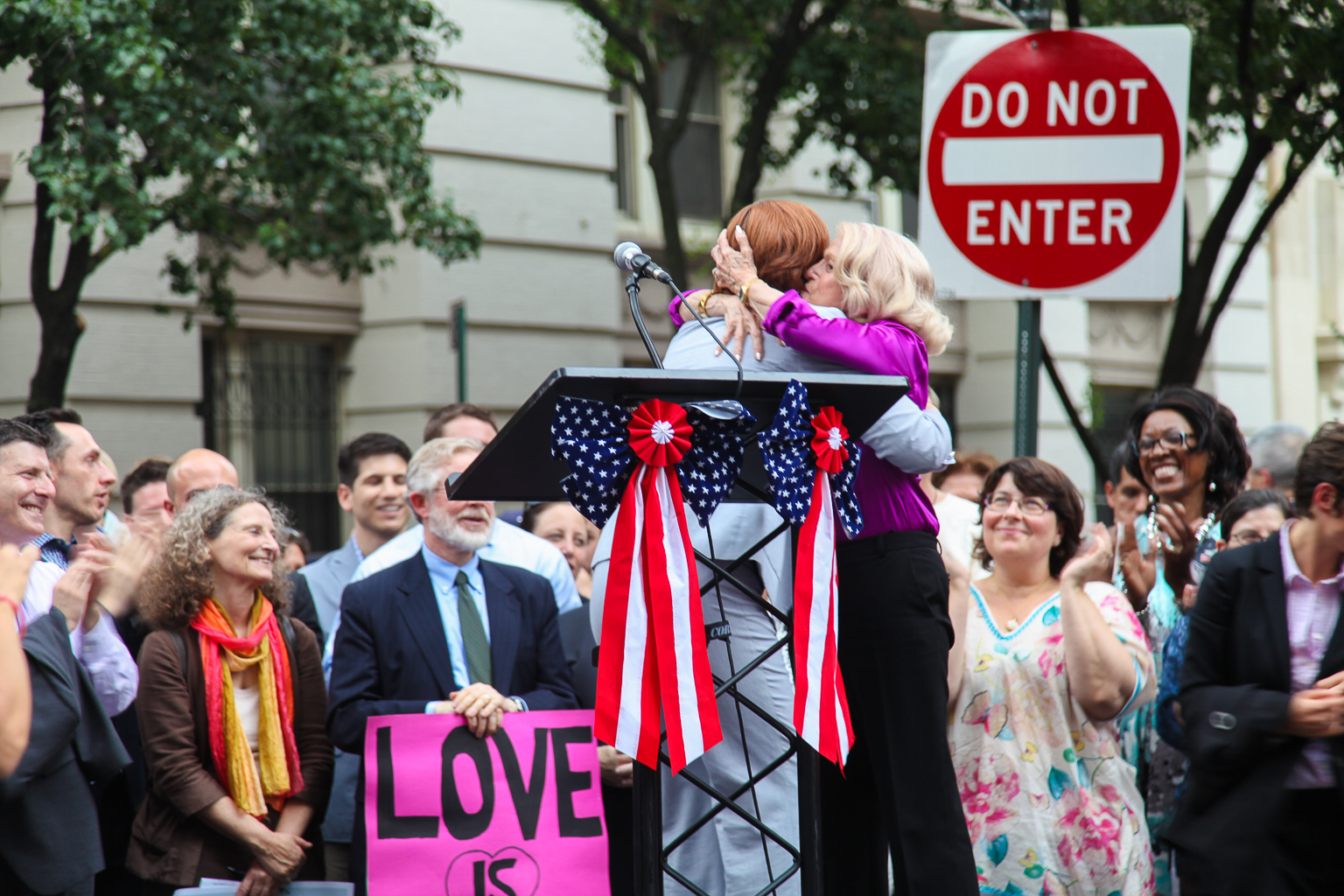 Edie Windsor, the plaintiff in the case that lead the Supreme Court to strike down the Defense of Marriage Act, formally endorsed City Council Speaker Christine Quinn tonight during a jubilant celebration rally in front of the historic Stonewall Inn.
"I wasn't going to announce who I was going to endorse until a decision was made … and it's Christine Quinn!" said Ms. Windsor of the woman who–if elected–would become the city's first female and openly gay mayor.
Ms. Quinn was about to begin her remarks in front of the thousands of people now gathered on Christopher Street to celebrate the ruling, when Mr. Windsor jumped up–as much as an 84-year-old woman can–and grabbed the microphone to make the endorsement.
Ms. Quinn, apparently caught off-guard and overwhelmed by emotions,  immediately embraced the 5-foot-tall Ms. Windsor, before singing her praise to the crowd.
"The federal government messed with the wrong New Yorker in Edie Windsor," she said. "These great American victories always come from when an average American says 'enough.'"
Ms. Windsor filed the lawsuit that sparked today's decision after losing her wife Thea Spyer after more than 40 years of partnership. When Ms. Spyer passed away in 2009, Ms. Windsor was asked to pay over $363,000 in federal estate taxes. She decided to fight the system instead.