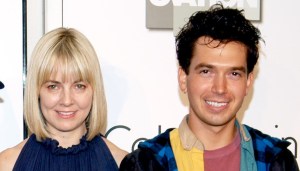 Over on Ed Winkleman's website, the dealer and Elizabeth Dee recently posted a pre-interview they conducted for their Art Basel panel, "The place of mid-level galleries in the age of the mega-gallery" (moderated by Josh Baer). In it, Ms. Dee said that the gallery of the 21st century needs to act much more like a talent agency.
She came to this conclusion after gallery shuffles in 2011 that included the departure of Ryan Trecartin, "painfully" lost, as he was "a central artist to our gallery." She goes on to say that after working for years to establish an artist's career, dealers should somehow allow for experimentation with other spaces that doesn't entail an artist leaving the gallery.
In this vein:
The way to give artists a sense that a gallery is not hindering their opportunities is to open up these types of conversation with artists in order to explore the nature of the dynamic as they grow, ultimately establishing milestones in the collaboration that generate a sense of independence and a narrative of progress. Giving such things before they are asked for is a good strategy and allows for gallerists to maintain a sense of balance with objectives that are about mutual contributions, rather than expectations that might be impossible to deliver. For instance, if something can be contributed reasonably in line with growth, the gallerist can be generous and proactive, encouraging an open discourse in tandem with the artists needs.