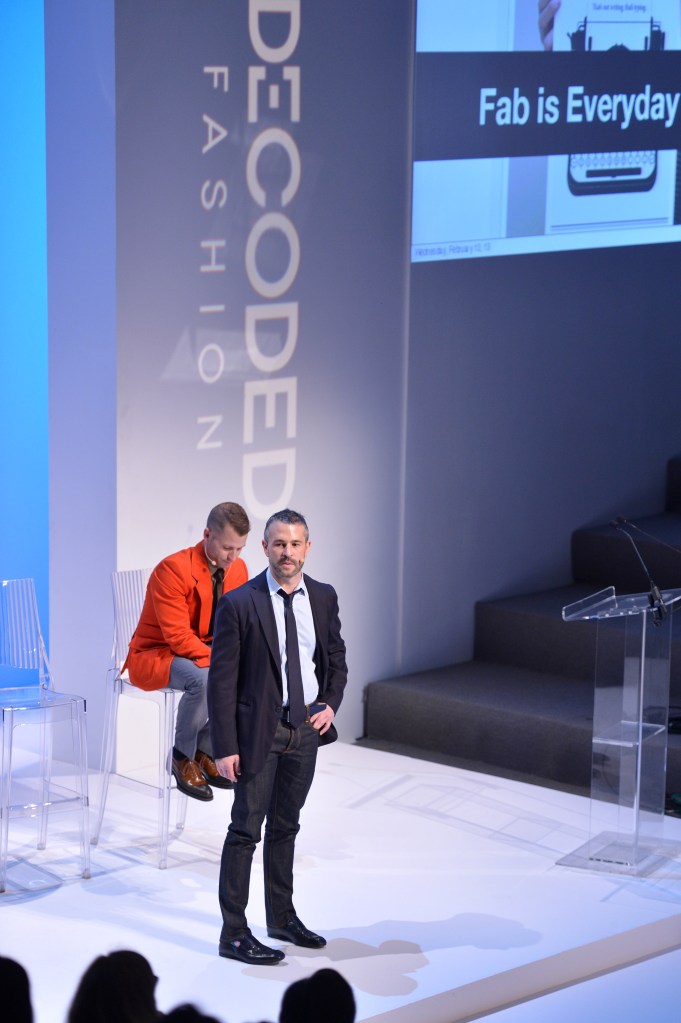 Yesterday, Bloomberg News pulled back the hand-embroidered curtain for a look at the office culture of Fab. It sounded like quite a tense environment, with stringent rules about the quality of paper you're supposed to use and threats to fire people over minor infractions.
Now, in response, CEO Jason Goldberg has taken to his blog (as is his wont) to refute what he calls "blatant misrepresentations." The rebuttal doesn't really make Fab sound any less stressful as a workplace, though.
For one thing, Mr. Goldberg goes through the article point by point but doesn't really refute everything. It's not that there are rules, exactly, he says; employees just get a plastic box emblazoned with company values like "exude passion" and "inspire," so they're constantly staring them in the face. Yes, you are expected to send emails in a particular font, but Mr. Goldberg downplays it as "pretty standard brand best-practice stuff."
As for that detail about how employees are forbidden from hanging their jackets on the backs of their chairs: "We ask that Fab employees utilize coat racks and closets instead of putting their jackets on their chairs." However, he adds, they don't "police" the policy. Sounds like you're expected to "take ownership" of policing yourself, instead.
Oh, and that business about firing people for minor missteps? Jokes, guys. #Humor. Can't you people take a joke?
Claim. An e-mail on Oct. 11 from Shellhammer, who serves as chief design officer, forbids people from modeling Fab's products. Employees had been inserting themselves into shots of the company's wares posted on its website. "If you have time to model, you have time to get fired," Shellhammer wrote.

Fact. It was a joke. We have about a thousand jokes just like it. "If you have time to xyz, you have time to get fired." It's a joke about staying focused and not getting distracted.
Because there's nothing that'll keep an employee focused quite like wisecracks about getting tossed out on his ass.
He closes the post, "Smile, you're designed to." Is it just us, or is that refrain starting to sound a tad ominous?
If you've got more examples of Messrs. Goldberg and Shellhammer's j/k j/k managerial stylings, we want to hear about them: tips@betabeat.